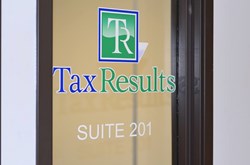 ObamaCare now expected to cost over 1 trillion. IRS collection actions are expected to increase in 2014. Tax Results Relief is offering 20% in 2013.
(PRWEB) December 09, 2013
20% off Tax Relief and Tax Resolution Services Christmas Special.
Do you have an IRS problem?
Obamacare now expected to cost over 1 trillion dollars. Experts agree - Obama will need to ramp up IRS collections to help foot the bill.
If the IRS is claiming you owe tens, even hundreds of thousands of dollars, doing nothing will only make matters worse.
Wage garnishments, bank liens, levies or property seizures – are expected to reach record levels in the coming year.
But there is hope, you might qualify for a special program through Tax Results Relief.
Tax Results Relief guarantees they will get you the maximum allowable resolution by law, or you don't pay.
Tax Results Relief can stop collection actions in 24 hours after your first call.
Tax Results Relief has licensed Enrolled Agents in their office every day.
Call now to qualify for 20% off. 888-3138-7800.