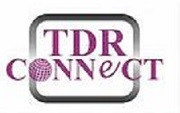 I thoroughly enjoy attending such events.
Dublin, Ireland (PRWEB) April 03, 2014
The 4 day event will be held in the luxurious 5 star Rey Juan Carlos Hotel in Barcelona. The 19th century Mediterranean Hotel has gardens and outdoor pools to create a tranquil resort in the city centre. There are 432 luxury rooms and professional conference facilities along with a spa and numerous restaurants.
MD Matt O Hara reports that throughout the 4 day event, like minded business owners will attend several different conferences and will swap ideas and information. Also it is a chance for the entrepreneurs to engage in some social activities throughout the weekend to get to know each other and build a professional relationship.
MD Darren Mahon comments that the main focus of the 4 day event is to give business owners the opportunity to network and share successful business strategies with other owners within the sales and marketing industry. Darren Mahon believes that successful small businesses like TDR Connect should attend conferences regularly and discuss business principles and strategies that can improve your business.
Matt O Hara comments, "I thoroughly enjoy attending such events. It is inspiring to see how this industry is universal and listening to fellow business owners who operate in other countries speaking about the same business principles that TDR Connect follow. Conferences such as this give industry leaders the chance to share some of their experiences and wisdom to fellow entrepreneurs.
TDR Connect believes that educating the younger generation of direct marketing entrepreneurs is crucial to the industries growth and success. The industry itself has been championed recently for its role in helping the economy all over the world recover. Education serves to maintain the reputation of the industry and encourage the continued success direct marketing can bring to brands all over the world.
Businesses across the Ireland hire TDR Connect to deliver interactive marketing campaigns on their behalf. TDR Connect has a highly experienced sales force that can help businesses increase sales, boost brand awareness and create quality leads. The firm specialise in direct marketing, as this form allows TDR Connect to guarantee their clients a high ROI.