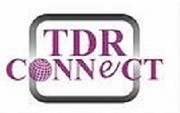 Apps created solely for marketing or branding are normally available free of charge.
Dublin (PRWEB) January 30, 2014
Mobile development and mobile marketing have become the current mantra for any industry's success. A number of personal services such as advertising, banking, payment and so on, have now become mobile. The rise of many types of mobile devices and the introduction of new mobile OS' has automatically created more number of mobile app developers for these devices. Mobile apps have a clear advantage over mobile websites, as they directly target the customer concerned. However, Managing Director Darren Mahon at TDR Connect, raises the question: what is the cost of creating such a mobile app and more importantly, is it really profitable to create a mobile app?
Darren Mahon at TDR Connect says, "The profit comes both directly and indirectly - from the sales of the app as well as from in-app advertising and subscriptions. For example, gaming apps like Angry Birds make a great profit margin from the development of such apps. However, apps created solely for marketing or branding are normally available free of charge. Here, the app merely acts as a marketing channel and its success largely depends upon the number of people it is capable of targeting."
About TDR Connect: http://www.tdrconnect.com/aboutus
DMNews.com published an article on January 13 2014, which commented on the statement Gartner made, which claims 'only one in 10,000 mobile apps will pay off by 2018." The study conducted by Gartner continued to say that consumer expectations for paid apps are so high that less than 0.01% of them—or one in 10,000—will be considered financial successes by their developers through 2018.
Darren Mahon at TDR Connect believes that direct marketing can reach a higher volume and a bigger demographic than most advertising mediums including mobile apps. More and more of the bigger brand names and multinational companies are using direct methods realising it is more effective and not only that, but more cost effective.
In 2013, the clients of TDR Connect have noticed a dramatic increase in customer acquisition verses money spent on other mediums of customer acquisition. Managing Director Darren Mahon at TDR Connect reveals that 2013 has seen massive growth with a steady increase in each quarter. Darren Mahon is confident that this trend will continue this year.
TDR Connect is Dublin's leading sales, marketing and promotions company. TDR Connect represent clients directly through event based campaigns, business-to-business and business-to-consumer. The Dublin-based firm's client portfolio is in a league of its own.
Sources:
http://mobiledevices.about.com/od/glossary/g/Operating-System.htm
http://mobiledevices.about.com/od/marketingapps/tp/Top-10-Tips-To-Market-Mobile-Application.htm
http://www.dmnews.com/gartner-only-one-in-10000-mobile-apps-will-pay-off-by-2018/article/329156/