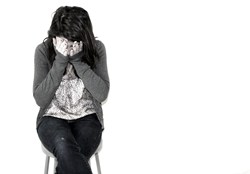 It's a very, very dark place to be… and I am powerless.
Fresno, CA (PRWEB) August 10, 2013
"I saw profiles listed saying I am a psychopath, I am a child molester, a pedophile, I am involved with my students…" teacher Lee David Clayworth told CBC. "I feel not only shut out of my own profession – but any job I apply for. It's a very, very dark place to be… and I am powerless."
Clayworth is just one example of a teacher whose life has been destroyed by defamatory information posted online. In his case, it's an ex-girlfriend. He even won a defamation case against her, but it will not stop.
Sunrise Reputation recently announced a new program aimed to combat situations that teachers frequently go through. The life of a teacher can be tough and slander and libel add to the difficulty. Sunrise is now able to help clients overcome online negative statements and profiles of harassing, life-destroying information. With over four years of reputation repair experience and over 8 years of search engine optimization (SEO) experience, Sunrise Reputation has all the experience necessary to help victims of this type of activity put their lives back together.
"When someone is trying to take apart your life online, you need to know how to put things back together. We know how to do that, quickly and efficiently. Whether you're a construction company, a bakery or teacher, reputation management is what you need and we can help, without stress and without doing anything unethical." – Brandon Hopkins, President, Sunrise Reputation
Whether it is a DUI, mugshots or entirely invalid information, Sunrise Reputation can help to reduce the impact by working to remove information and replace it with appropriately positive information.
"Brandon and the Sunrise Reputation Management team definitely know what they are doing. From SEO to reputation management they are a great asset and help to our growing list of companies." – Richart Ruddie, small business owner
Sunrise Reputation completed its first reputation management job in early 2008. Since then they have perfected multiple strategies for moving negative content off the first page of Google's search results. They also provide reputation management and SEO services to some of the top reputation management companies in the country.
Media Liaison:
Brandon Hopkins
Sunrise Reputation
673 Harbor Dr.
Madera, CA 93637
559-871-1613
http://www.SunriseReputation.com.