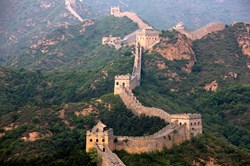 The demand for English teachers abroad is so high that employers pay for flight and an apartment in most cases
Los Angeles, CA (PRWEB) January 16, 2014
Teaching English abroad can be a very rewarding career, so the team at EnglishMouth.com has added even more resources to their website for job seekers who want to change jobs and start a new adventure in life.
The demand for English teachers overseas is overwhelming. Employers are so desperate to hire candidates that paying for airfare and an apartment has become standard operating procedure when discussing an employment contract.
With so many jobs leaving the USA, many Americans have rethought their careers and have decided to start new jobs teaching overseas in Asia, Europe and the Middle East.
Company founder, Brian Daniels, has also written a book to help job seekers navigate the obstacles: "Teaching English Overseas: Insider secrets to scoring jobs abroad" is now available at EnglishMouth.com. Just some of the great content included: What countries pay the most money, what to do if you don't have a college degree or a teaching certification, what places to avoid teaching, what employers are looking for, and how to ace the interview.
Understandably, job seekers thinking of moving abroad have many questions about the process, and many questions can be answered on the site. For job seekers that are interested in one-on-one career counseling, consulting services are available to learn: how to max-out and get the highest salary, where to earn the most money, and how to connect with other like-mined teachers overseas.
ABOUT THE COMPANY
EnglishMouth.com is founded by ESL teachers who have lived and traveled abroad in Europe, Asia and the Middle East. The mission of the company: to empower job seekers with the tools needed to learn how to score the best English-teaching jobs overseas. Just some of the resources the website offers: Introduction & basics explaining the demand for teachers, Valuable links to other important resources online, Explanation on how becoming a career teacher cane earn up to $8000 a month (tax-free) and have their living accommodations paid for. For more information, please visit http://www.EnglishMouth.com.