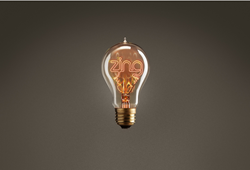 Team Building Isn't Just For Christmas
(PRWEB UK) 31 October 2013
But most companies don't spend enough time thinking about how to put on something their staff will remember long after the Christmas decorations have been taken down.
The team at Zing Events really know how to throw a great Xmas bash. Whether it's for a small team of 20 or the whole company Zing have it covered.
But a party isn't just for Christmas. Remember 2014 is just around the corner.
"Whilst most of the commercial spin at this time of year is focused purely on Christmas and the countdown to 2014, don't forget that January is the new December. More Conferences and Team Building events - often referred to as 'Kick Offs' are staged in January than any other month of the year. Whilst the New Year has become synonymous with a month of low morale and low productivity, businesses are increasingly using this time of year to hold Staff Conferences to reinvigorate staff and unveil their action plans for the year ahead. "States Charlie Berry, one of Zing's directors.
"Zing Events have a fresh new team building concept that can be run as a short-sharp energiser at the start of Conference called 'Smoothie Does It' - it's jam packed with a vast variety of fresh juicy fruit, with delegates challenged to produce a never been tasted before Smoothie drink; everyone must first get hands-on with their produce by choosing, chopping, pealing, skinning, squeezing and blending their ingredients before taking part in plenty of taste testing. Compered by the best in the business and adding the extra ingredients of humour and energy - this activity makes the perfect pre-event activity. Another huge favourite is "Get In The Zone" as you can see from the video it's a fantastic way to improve team building skills."
"We spend literally hours and hours brainstorming innovative ideas to make the event both unique and productive. The feedback has been truly amazing and we have been exceptionally fortunate to have worked with some of the biggest and most successful companies in the UK including P&G, Apple and BSKYB. We live and breathe this stuff and are truly passionate that our clients have the best day possible. That's why we are now getting a high percentage of repeat and referral business."
For more information on how Zing Events can help you have a Team building day to remember please contact contact@zingevents.co.uk / http://www.zingevents.co.uk / 0845 689 0602
Zing Events Ltd
6 Edward's Cottages,
London N1 2XL
0207 288 0487
Zing Events Ltd,
Unit 10 Mushroom Park
Laundry Lane
Nazeing Essex EN9 2DY
01992 890779