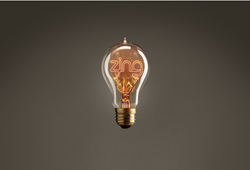 Put the "ZING" into your team building event.
London , UK (PRWEB UK) 8 August 2013
The team building industry is often considered saturated and filled with companies who offer outdated events that fail to inspire or motivate those who take part in them.
Things are about to change...
Zing Events, launched in 2012 by co-directors Charlie Berry and Andy Wells, are taking the market by storm.
The two directors have a combined 15 years' experience in the sector. Previously to setting up Zing, they have worked for some of the largest operators in the corporate events and team building sector. Frustrated by an industry that was stagnating, the two owners decided to make radical changes when they started out for themselves.
"We had both worked in the industry for over 15 years and were becoming increasingly frustrated with doing the "same old thing." From our experience, our number one goal was to use the market knowledge we had and formulate a better planned and delivered solution for our clients."
"We are lucky to be based in Hertford which is close to London where I guess 70 percent+ of events are delivered; although we now cover most of the UK and will work overseas for the right brief."
"When we started the company one of the hardest things was to come up with our own unique corporate identity although we soon overcame this with our team of graphic designers. We wanted to think outside the box and wanted our clients to know this was our USP."
"Although we had many contacts within the industry, when we started out on our own, it was without any clients. Within six months we had grown the business from zero to circa 25 events per month. We have been lucky to work with some fantastic clients including P&G, Apple and BSKYB to name but a few.
Not ones to rest on their laurels, the business has continued to grow from strength to strength and they are developing more unique concepts for their clients for launch later this year.
"One of the most exciting innovations we have in the pipeline is introducing team building events that utilise the iPad - plus we have been extremely busy working with a production company to create a number of promotional videos which you can view on the website. We want to become the best of breed within the industry and are constantly refining our offerings that reflect the feedback we get from our customers which include some of the biggest Pharmaceutical, Banking, Legal and Energy companies. We are so fortunate that our business has grown rapidly mainly from repeat business and referrals which we feel is testimony to our passion to give 110 percent to our clients."
For more information on how Zing Events can help you have a team building day to remember, please contact contact(at)zingevents(dot)co.uk / http://www.zingevents.co.uk / 0845 689 0602.