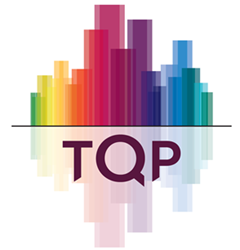 Dashboard visibility into App Dev cuts costs.
East Bethel, MN (PRWEB) November 12, 2013
TeamQualityPro is pleased to announce the latest release of its automated executive dashboard software, TeamQualityPro 1.1. This new version provides users the ability to export charts and data to PDF and/or Excel. This functionality is extremely important when you want to import results into presentations or take notes in a meeting.
Version 1.1 also has enhanced data tables that offer total amounts throughout the system.
"I think the new release of TeamQualityPro 1.1 is a great move forward," CEO Jay Philips said. "There have been so many times that I've been in meetings and witnessed people not having the latest information. With TeamQualityPro on autopilot, everyone is always aware of what's going on. Now, all they have to do is download the report and email it to others."
TeamQualityPro is a real-time integrated platform to evaluate the entire ecosystem of application projects and development resources with drill down investigation into specific team activity. The dashboards present on demand information to make informed assessments from any location at any time.
TeamQualityPro is code agnostic and built on lean architecture. An organization can rapidly connect and define views and investigate teams and projects in each development phase from requirements through production. Industry standard critical measurements in CMMI, code complexity, function points, testing, lines of code, defect analysis, project progress, and costs produce graphical and table formats for decision accuracy.
For more information, visit http://www.teamqualitypro.com.
Media Contacts:
Jay Philips, CEO, TeamQualityPro
651-308-0289
jay(at)teamqualitypro(dot)com
Sara Beane
Beanes-Talk Media
913-219-8023
sara(at)beanes-talk(dot)com
http://www.beanes-talk.com
###