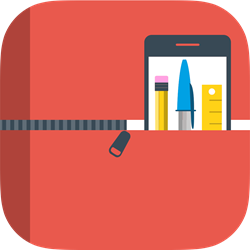 Pencil Case is an ideal app builder for anyone looking to build a robust but unique application!
(PRWEB) September 24, 2014
"Pencil Case" was featured on NewsWatch as part of its monthly Tech Report, which reviews and features the latest technology gadgets and services available to consumers. Mallory Sofastaii, a host of NewsWatch and technology expert, conducted the tech review and shared with viewers how it's the ultimate app builder for anyone interested in entering the mobile application field.
When mobile applications first became popular, it cost thousands of dollars to build one. Now, all an app developer needs is an idea and a little bit of cash. Unfortunately because most builders offer the same boring templates, consumers are seeing less creativity in available apps.
PencilCase by Robots and Pencils is an app maker that is simple enough for the non-developer but also robust and unique enough for users to build an app that'll actually stand out. The user interface is similar to Keynote or Powerpoint and it lets users drag and drop content to a screen while adding animation. Users can employ touch and interactivity – like pinches and swipes and gestures. Users can also add physics to content – like gravity, wind, magnets, and water.
Once an app model is created, users can publish it, test it out, or switch to JavaScript and get into the nuts and bolts.
To learn more or to pre-order PencilCase, visit http://www.pencilcase.io.
About NewsWatch
NewsWatch is a weekly 30-minute consumer oriented television show that airs on the History Channel, FYI Network, and ION Network. NewsWatch regularly features top technology products and services, mobile applications for iOS, Android, and Windows devices, unique and beautiful travel destinations around the world, health and medical tips, and entertainment interviews on the show. NewsWatch airs on the History Channel at 6:00 – 6:30 AM ET/PT and on the FYI Network from 7:00 – 7:30 AM ET.
NewsWatch is located in the greater Washington, DC area and has been on air for over 25 years. For more information or to watch the most recent episode, visit http://newswatchtv.com.