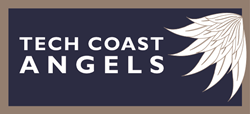 "This new fund is a great way to provide our members with diversification across a larger number of early stage companies while providing meaningful and fast capital to entrepreneurs." - Brian Horner, Tech Coast Angels - LA president
LOS ANGELES (PRWEB) June 11, 2020
In its continued efforts to support the entrepreneurial ecosystem in Southern California, Tech Coast Angels-Los Angeles (TCA-LA) today announced its first members-only fund. This annual fund provides new and diverse opportunities for investors and an additional source of startup capital for entrepreneurs. Tech Coast Angels (TCA) achieved record investment of over $19 million in 2019, in part due to a bellwether annual chapter fund started by TCA-San Diego last year.
The total throughout all of TCA's chapter funds this year pledges $6 million ready for deployment in 2020, all in addition to the direct investments from TCA's 450+ members. The entire fund is to be invested in 2020, providing seed funding to start-up and early stage companies, primarily located in Southern California. Unlike a sidecar fund, this "conductor" fund provides the first money available to early stage companies, and individual TCA members may invest additional funds on top of that.
TCA-LA has invested in eleven companies this year (six after the coronavirus outbreak), and TCA-LA's 2020 Annual Fund has invested in five companies this year, (three after the coronavirus outbreak):

Fitplan*
Grolens*
Hawthorne Effect
Nevados*
Neural Analytics
Noria Water Technologies
Razberi Technologies*
Ready, Set, Food!*
Recess
Somabar
Turn Technologies
*TCA-LA 2020 Annual Fund companies
Countering the perception that angel funding can move slowly, TCA-LA has also streamlined its due diligence process to provide a funding decision by both TCA and the fund within 30 days of a company's presentation to the angel network.
"Far too often, founders lose valuable time focused on a lengthy fundraising process when they'd rather be focused on operating. Our fund will invest quickly and will target $200,000 per check," said Brian Horner, president of TCA-LA. "This new fund is a great way to provide our members with diversification across a larger number of early stage companies while providing meaningful and fast capital to entrepreneurs."
Companies wishing to present to TCA-LA: visit http://www.techcoastangels.com/entrepreneurs
Investors wishing to join TCA-LA: email LA Membership: membership(at)techcoastangels(dot)la
About Tech Coast Angels:
Tech Coast Angels (TCA) is one of the largest and most active angel investor networks in the nation, and a leading source of funding for seed-stage and early-stage companies. The angel network is comprised of five chapters, consisting of over 450 members in Southern California. Every TCA member is an accredited investor, and companies in which TCA invest go through well-structured, transparent, time-efficient screening and due diligence. TCA members are founders and business leaders who have extensive knowledge in the investment process and world-class business practices, and thus are able to provide companies with more than just capital: they also contribute counsel, mentoring and access to an extensive network of investors, customers, strategic partners and management.
Since its founding in 1997, TCA has invested over $230 million in more than 420 companies and has helped attract more than $1.6 billion in additional capital/follow-on rounds. http://www.techcoastangels.com
Media contact:
Mitchell Schwartz, Tech Coast Angels – LA Network
mitchellschwartz01(at)gmail(dot)com
(323) 387-0857
###