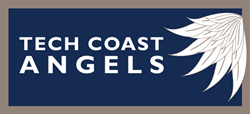 IRVINE, Calif. (PRWEB) September 02, 2021
Tech Coast Angels (TCA) today announced that one of its "unicorn" portfolio companies has realized the highest multiple return since the angel network's inception in 1997. Procore Technologies (Procore) had its Initial Public Offering (IPO) in May of this year, and its shares opened at 25% above the announced IPO price of $67.
Several TCA members invested in Procore in 2006. At the end of the lockup period (August 18, 2021), these TCA members realized a 333x return. As of August 30, 2021, Procore's closing stock price of $94.67 translated into a market cap of $12.4 billion and a net return for the TCA investors of 368x. Since 1997, TCA has invested in over 470 companies, and this is the highest multiple realized to date for any of those companies.
Like Mindbody (at 264x now TCA's second highest return), Procore Technologies is a Southern California based software company. Procore provides a cloud-based construction management platform and related software products, and is a leader in that business.
About Tech Coast Angels:
Tech Coast Angels (TCA) is one of the largest and most active angel investor networks in the nation, and a leading source of funding for seed-stage and early-stage companies. The angel network is comprised of four chapters, consisting of over 450 members in Southern California. Every TCA member is an accredited investor, and companies in which TCA invest go through well-structured, transparent, time-efficient screening and due diligence. TCA members are founders and business leaders who have extensive knowledge in the investment process and world-class business practices, and thus are able to provide companies with more than just capital: they also contribute counsel, mentoring and access to an extensive network of investors, customers, strategic partners and management. In December 2020, TiE named Tech Coast Angels the Most Active Angel Network in the World.
Since its founding in 1997, TCA has invested over $255 million in more than 470 companies and has helped attract more than $1.7 billion in additional capital/follow-on rounds. http://www.techcoastangels.com.
For more information:
Kimber Smith Fidler
for Tech Coast Angels
kimber@smithfidler.com
+1 (775) 298 5260
###