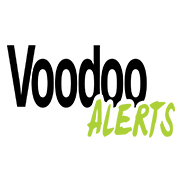 Voodoo Alerts uses our proprietary predictive analytics to detect and pinpoint the exact location of the problem [on your website]."
San Francisco, CA (PRWEB) October 11, 2014
In a new endeavor to reach an ever growing tech audience, TechCrunch has taken to the airwaves with TechCrunch Radio, a weekly show on Sirius Indie channel 102. Topics on the show range from discussion of old products to companies pitching their new products for evaluation. It is the latter that inspired Voodoo Alerts to apply for a spot on TechCrunch Radio's Product Pitch-off, a segment that grants new companies exposure to TechCrunch's vast audience.
The premise of Product Pitch-off is a format that pits several new products against each other, all to be judged by TechCrunch's respected panel of contributors. Each company is allotted 60 seconds to "sell" its product to the judges, and through the airwaves, the listening audience. The benefit to the companies pitching products is twofold. Startup companies like Voodoo Alerts, receive much needed exposure as well as important feedback from respected leaders in the industry, both of which are invaluable to a company in its early stages.
Founder and CEO of Voodoo Alerts, Jon Correll, represented the company in the product pitch-off, relaying to the judges the unique position of the company in a seemingly crowded website monitoring and analytics landscape. Correll conveyed to the judges the exceptional distinctiveness with which Voodoo Alerts functions in the analytics field, stating that "Voodoo Alerts uses our proprietary predictive analytics to detect and pinpoint the exact location of the problem [on your website], it'll even tell you if your site is working for PC, Mac, and iPhone, but it's not working for Android, and it can tell you that faster than any other analytics software."
When asked about which types of issues Voodoo Alerts detects, Correll said this: "[Voodoo Alerts can detect if there's technical errors coming out [such as poorly functioning code], but it also detects if there's conversion problems, for instance, the users on the other end are having problems, and there's really no way [as a site owner] to know that unless you're deep-diving in to the analytics, or using a tool like [Voodoo Alerts]."
With Voodoo Alerts, clients can set up custom conversion tracking variables, which will actively monitor the entire website for performance, alerting the website administration team if anything or everything is amiss. While Google Analytics provides adequate tools to track conversions, many website administrators are uncomfortable with the increasingly complex platform. Voodoo Alerts houses these powerful website monitoring tools in a completely customizable dashboard, putting important data no more than a mouse scroll away.
As users configure their Voodoo Alerts conversion tracking tools, they will establish thresholds for page and sector performance. What Voodoo Alerts has that separates it from other conversion tracking and website monitoring software, is its ability to alert the client, in the clients preferred method, in the event of any anomaly.
To hear the entire TechCrunch Radio Product Pitch-off, simply click the link here. All supplementary information can be found on Voodoo Alerts' website at http://www.voodooalerts.com
For a free website check tool, try the Voodoo Alerts Is My Site Broken? tool.
Click here to receive the Voodoo Alerts Newsletter.
Contact Info:
Voodoo Alerts
3914 Murphy Canyon Rd.
San Diego, CA 92123
858-569-4202