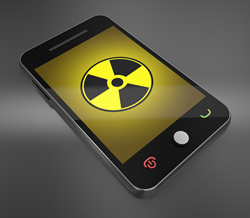 The more data a device transmits, the more radiation it emits. New & more powerful wireless devices & chargers may emit a whole lot more radiation than mobile phones.
Taipei, Taiwan (PRWEB) June 24, 2014
The announcement of a new wireless display technology at June 2014 Computex trade show in Taipei by Intel was quite exciting for our tech community & the consumers alike. Still, there are fears around health related problems due to mobile and Wi-Fi devices.TechMW, looks into research related to health risks of wireless devices, and how they fall short of proving a real threat.
Companies are upbeat about new wireless technologies that are either in R&D, or just announced. A host of wireless technologies like wireless displays, faster 4G broadband modems & high-powered chargers to name a few, are ready to hit the stores. Given that mobile phones are suspected to cause cancer and hence classified as "Group 2B - possibly carcinogenic" by The International Agency for Research on Cancer (http://www.iarc.fr/en/media-centre/pr/2010/pdfs/pr200_E.pdf), it is reasonable to doubt about the safety of such high powered devices that transmit much more data. TechMW also cites research papers and various sources about the ill effects of Wi-Fi, especially on children. Although it is often argued that strength of signals from a Wi-Fi router go weak with increase in distance, research does not take into account a realistic environment where tens of devices may be active and possibly create a very high degree of hazardous radiation. The author also shares wireless privacy concerns and talks about how use of wired LAN can lead to a faster and safer network experience. To read more about the subject visit: http://www.techmw.com/new-wireless-technologies-endanger-health/
TechMW is a global website & forum related to computer hardware, gadgets, apps, and news on computers, science & technology. TechMW is based in Gurgaon (India) & is run by experienced authors & news writers to bring to you handpicked news and reviews on things related to computers, electronics & gadgets.