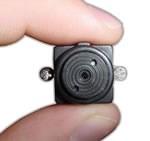 The field of technical surveillance countermeasures (TSCM) is a very specialized discipline.
New York, NY (PRWEB) December 31, 2013
The Incident Management Group, Inc. (IMG) (http://theimg.com) a leading security consultancy and executive security firm has released a three-pronged approach to technical surveillance countermeasures (TSCM). Technical surveillance is the use of bugs and other devices to covertly capture audio, video, and electronic data. Although most people do not have to worry about technical surveillance, it is a concern for many high-profile individuals and can be an overlooked aspect of executive security.
"The field of technical surveillance countermeasures (TSCM) is a very specialized discipline," explained Chris Hagon, a managing partner of IMG. "As a result, we have found that many people, even some security professionals, are under-informed when it comes to the threat of technical surveillance. We hope that our recent article will help reverse this trend. Given our experience with TSCM and executive security, we believe that many of our current clients will find this information useful."
IMG: A Top Executive Security Firm
To learn more about the IMG Group and reach out for a consultation on Technical Surveillance Countermeasures (TSCM), please visit:
[http://www.theimg.com/technical-surveillance-countermeasures.html
At that web address, interested parties can find more information on technical surveillance countermeasures (TSCM) in addition to IMG's experience in international and executive and employee security.
Additional information on who is at risk, the warning signs and how to contact a TSCM professional is available at http://imgsecurity.net/international-security-firm-img-releases-guidance-technical-surveillance-countermeasures-tscm/
How to Contact TSCM Professionals if Surveillance is Suspected
If technical surveillance is suspected, individuals should be careful when contacting TSCM professionals. This is because any communication from the exposed area could potentially be intercepted by the eavesdropper, causing him to take defense countermeasures. As such, individuals should not use phones, faxes, or emails in the exposed area to contact TSCM professionals. Instead, they should make contact through an unaffiliated line such as a hotel or prepaid phone. From this point, the TSCM specialist will provide instructions on how future communications will take place.
As can be seen, technical surveillance can pose unique security challenges to organizations and individuals. While most people are not at risk, high-profile executives and those working with classified or technological data are. For individuals such as these, technical surveillance can be a very real concern. That is why TSCM is such an important component of executive security.
Those wishing to read the full article on technical surveillance countermeasures (TSCM) are encouraged to follow the link below.
About the IMG Group
The IMG Group is a leading executive security consulting firm. Corporate or business organizations concerned about their need for detailed and robust executive security can reach out to the IMG Group for assistance. The company's expert consultants provide services such as executive, employee, VIP, and expatriate travel security, workplace safety, duty of care management, risk and threat assessments, workplace violence prevention, crisis management planning, and more.
Web. http://www.theimg.com
Tel. (877) 887-9914 or (352) 460-4731