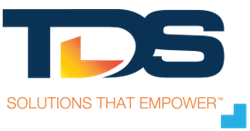 ...helping us successfully grow our business and ensure that we continue deliver empowering solutions to our customers."
FT. WORTH, Texas (PRWEB) January 08, 2019
TECHNICAL DIAGNOSTIC SERVICES (TDS) today announced the recent appointments of Mr. Frank Durant as Vice President of Business Development and Mr. Darrell Copen as Director of Sales.
Mr. Frank Durant is a 38+ year industry veteran who is highly experienced in the business and operational aspects of providing best in class service and solutions to power generation clients. Durant is well-versed in all areas of the power distribution industry and is recognized as an expert in disaster recovery projects, managing projects during Hurricanes Katrina, Rita, as well as 100 years' flood events. Frank joins the growing TDS team from the Square D division of Schneider Electric where he was the Director of Operations Development and Risk Management, focused on conflict resolution. Prior to that, he worked extensively as a project manager for companies including Powell Industries, Entergy, Consolidated Electrical Distributors, Eaton, RS Services, Major Retailers and the US Corp of Engineers.
Mr. David Zabetakis, President and Chief Executive Officer of TDS, said: "Mr. Durant has built a decades-long leadership career in our industry and understands the unique needs and requirements of the power generation industry asset owners, as well as the challenges and opportunities on the service provider side. Frank is an incredibly knowledgeable industry leader and has consistently delivered projects achieving the goals of customer satisfaction and operational efficiency, while prioritizing safety above all else. We are confident that he will play a key role in helping us successfully grow our business and ensure that we continue deliver empowering solutions to our customers."
Mr. Darrell Copen is an experienced sales leader that is skilled in complex account management, services and solutions, as well as project management. He excels at establishing strong internal and external long-term relationships that deliver business goals and profitability. Mr. Zabetakis commented, "As a proven business development professional, Darrell is a results-oriented manager who can further energize our sales organization and drive sustainable business growth."
Most recently, Mr. Copen was the National Services Sales Manager for Solomon Corporation.  Prior to that, he was Regional Service Sales Manager (Dallas, Texas) for Schneider Electric US Services for 18 years.  Mr. Copen has been a Licensed Electrician in the State of Texas for over 35 years.
ABOUT TDS
For over 25 years, Technical Diagnostic Services (TDS), based in Dallas/Ft. Worth, TX, has been delivering industry-leading service and equipment solutions that empower its customers to safely optimize the performance of their facilities' electrical, mechanical, instrumentation and control systems. TDS aims to ensure that all who work with TDS benefit from the expertise, integrity and responsiveness of its professional team. Leading companies worldwide rely on TDS for electrical testing, maintenance, instrumentation and control testing and complete plant start-up and commissioning services as well as electrical equipment rental, sales, calibration and repair. For more information, please visit http://www.TDSsolutions.com.