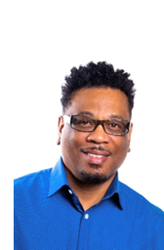 Technology Rockstar
SCOTTSDALE, Ariz. (PRWEB) October 11, 2018
Prophecy Onasis, a rockstar in the social media industry, is the new CTO at Boink Live Streaming Corp. He will continue as the CEO of the digital advertising network company TechMate LLC with partner Jamie Jones, and MBRACE Ai with partners Ray J Norwood and Ron Johnson.  Prophecy has spent more than 15 years in the technology arena, building online business models, niche social networks and helping businesses monetise from them. He simultaneously worked in online marketing for more than 20 years – building brand recognition for both blue chip companies and small businesses. He is a full stack project manager in advertising technology, digital marketing and seamless iOS and Android native applications. Prophecy has been recognized in surrounding his vast knowledge in Advertising Technology (AdTech), Marketing Technology (MarTech) and providing social comfort and creating an environment where others feel comfortable and secure, through better communication (Business Etiquette).  He is a Certified Advertising Network Partner with AOL (known as Oath).  Prophecy was raised in Denver, Colorado and now resides in Las Vegas, Nevada with his wife and 4 sons. 
About http://www.BoinkLive.com
Boink Live Streaming Corp., a Delaware corporation, formed for creating a social media platform based on broadcasting and watching people live streaming. In addition to Scottsdale Arizona headquarters, additional locations are in the Philippines, Indonesia, the United Kingdom, the Ukraine, Romania, United Arab Emirates, Hong Kong and New York City. Our application was programmed by our technical affiliate IMagically, with production builders for the app in the Ukraine by IDAP Group, and Castle Productions in Indonesia. The beta version is currently available on Google ITunes store, Apple store, and works on all Android and Apple phones. This is a free to download mobile application that will allow users to watch and broadcast live streaming videos while earning rewards and cash. With one click, users will be able to go live, broadcast themselves, meet new people, connect with their favorite celebrities and gain followers, all by sharing their moments, lifestyle and attitude. The application features live streaming and chat, so users may stream videos and use live chat to comment and talk during their live stream. Stickers stay on the screen while broadcasting, and live filters and make up effects liven up the streaming video they are broadcasting. The application also includes live feed search using hashtags that allow users to find videos and broadcasters aligned to their interests, hobbies and personalities. The Bonklive Live stream can be shared through other popular social media platforms, such as Facebook, Twitter, Instagram and Snapchat to gain followers. The application will allow its users to send gifts to their favorite broadcasters. These gifts can be turned into Bonk "gold bars" which can be redeemed for national currencies. Boink will capitalize on the growing entertainment market across the world through the production and promotion of high-quality streaming entertainment. Boink Live Streaming Corp., 16427 N. Scottsdale Road, Suite 410, Scottsdale, Arizona 85254, telephone 480-758-8585.
Safe Harbor Statement
This press release contains forward-looking statements that may be subject to various risks and uncertainties. Such forward-looking statements are made pursuant to the safe harbor provisions of the Private Securities Litigation Reform Act of 1995 and may include statements regarding our estimates, future contracts, future financial performance or results of operations, including the number of recurring subscribers, revenue growth, cost of revenues, operating expenses, interest expense, net loss and cash flow. Unless otherwise required by law, we undertake no obligation to publicly update or revise any forward-looking statements, whether because of new information, future events or otherwise after the date of this press release. Additional information concerning risks and uncertainties that may cause actual results to differ materially from those projected or suggested in the forward-looking statements that may be found in the company's private Placement Memorandum.