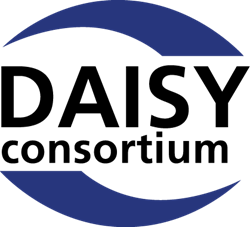 Missoula, MT (PRWEB) October 31, 2014
The upcoming Techshare ME conference will focus on the need for assistive technologies in the Middle East, to support the strategy of Qatar National Vision 2030 that calls for the creation of an inclusive society that doesn't discriminate against people with disabilities.
The conference will be attended by people with disabilities, their families, policy makers, therapists, students and decision makers who will network and collaborate on key issues in the field of disability and technology. The conference will also include talks on accessibility practices, development of laws and standards, policies and innovation in the Arab World.
The DAISY Consortium, one of the participating organizations, is a global association of organizations and companies committed to equal access to information and knowledge regardless of disability - a right confirmed by the UN Convention on the Rights of Persons with Disabilities.
The accessible DAISY format is used throughout the world, and now the inclusion of accessibility features in mainstream standards such as EPUB 3 mean that all publications can be "born" accessible. The DAISY Consortium supports and advocates this development. With increased worldwide implementations and availability of accessible publications we can change the information world.
The inclusive publishing ecosystem will never be static as standards and the reading systems that support them will continue to evolve. Our goal is to ensure that accessibility features and best practices can be used consistently by publishers.
Digital publications can be accessible but digital does not necessarily equal "accessible". However, digital publications can be 'born accessible' and have the potential:

To integrate different types of media – text, audio, images and video
To offer a reading experience which meets the specific needs of the reader providing the medium in which he/she can most effectively comprehend the meaning of the content
To best meet the needs of the reader by providing flexibility and customization options
To provide the reader with a multi-sensory reading experience and enabling the person to read the content with eyes, ears or fingers
This potential clearly benefits individuals who cannot access traditional print publications and some digital formats; it also benefits everyone who reads. More information about accessible standards, technologies and practices can be found on the DAISY Consortium website.