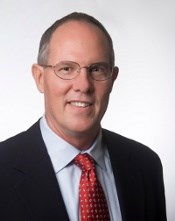 Wayne, NJ (PRWEB) October 30, 2013
In his recent interview with The Ballantine Corporation, direct marketing strategist Ted Grigg shares his secrets to direct marketing success. The interview can be read in its entirety at http://www.ballantine.com/blog-interview-direct-marketing-strategist-ted-grigg/.
"My successful campaigns run the gamut in many industries including managed care, insurance, finance, technology, telecommunications, fundraising, transportation and retail. As with most things, (direct marketing) takes experience, discipline, patience and no small amount of work." – Ted Grigg, from an interview on Ballantine.com
Grigg, in this brief, but thorough interview, discusses formats for direct marketing, metrics to measure success and the future of direct marketing. His insights into the usefulness and uselessness of certain types of marketing can save companies thousands of dollars and hours of labor.
"This is an informative and powerful interview from a well-informed source for knowledge about direct marketing. In my opinion, this is a must-read for every marketing professional interested in direct mail." – Ryan Cote, Director of Marketing, The Ballantine Corporation
About The Ballantine Corporation
The Ballantine Corporation is a family-owned direct mail company established in 1966. Services include direct mail, copy & design and personalized URLs. All clients benefit from a strong combination of quality work, aggressive pricing and full production support. Ballantine also has a digital marketing division that offers custom SEO and online marketing solutions. Learn more at http://www.ballantinedigital.com.