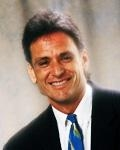 When experience matters... Call Ted!
Irvine, CA (PRWEB) January 14, 2016
Since 1980, Ted has originated 6,324 loans totaling $2,763,992,000. He is also qualified as a Certified Military Housing Specialist who has funded VA loans for over 30 years.
The Five Star Professional Awards are based solely on feedback from clients. Ted has seen these positive reviews lead to "the lifeblood of my success – loan referrals from satisfied realtors and borrowers."
In addition to his Five Star achievements, Ted was chosen as one of the "Top 10 Most Dependable Mortgage Originators of California" as voted on by Goaline Communications and Research.
Ted explains that he is "dedicated to providing quality mortgage loans with the comfort of a more personal experience." His first piece of advice is simple, "When experience matters, call Ted."
About the research process:
Now entering its 14th year, Five Star Professional conducts in-depth, market-specific research in more than 45 markets across the United States and Canada to identify premium service professionals.
Five Star Professional contacts thousands of recent homebuyers, along with real estate agents, to identify award candidates and measure their client satisfaction levels. Phone, mail and online respondents rate their mortgage professional on criteria such as overall satisfaction and referability. Qualifying candidates are then evaluated on objective criteria such as experience, production levels and disciplinary and complaint history.
Professionals do not pay a fee to be considered or awarded. For more information, visit http://www.fivestarprofessional.com.