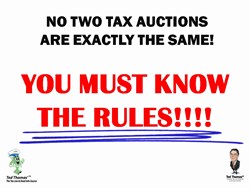 (PRWEB) August 15, 2013
Lynn Rose, singing sensation, TV star, and keynote speaker who addresses audiences around the world, recently purchased a property with skills she learned from Ted Thomas, America's tax lien investing expert. Her experience is documented in the video "Movie Star Goes To The Tax Auction," produced to show anyone can take Mr. Thomas' training, and discover how to buy a property at tax lien home sales.
Ms. Rose has been called, "The Voice of Transformation." She is a talented singer/songwriter, and appears regularly on TV and radio programs. However, she knew nothing about tax lien home sales until she met Ted Thomas. "I'm so excited I found this property I love and I can't wait to bid on," Ms. Rose said as she looked over the site. "It is a two-acre wooded lot. As you can see, it has a spectacular view of Bartlesville, the valley and downtown. It is attached to a high-end subdivision that's gorgeous! I'm hoping to get that property at the minimum bid, which is the back taxes, so I will own it with no mortgage."
The video shows Ms. Rose at a real auction inside the courthouse. Her plan was to bid on properties that she checked out and researched the way that Ted teaches. The live auction was underway, and she began bidding on the two-acre lot. Ms. Rose won the bid and the property was hers. She bid $770.65 and got it. "I just raised my little hand and got the property I wanted--just $770.65. It has a tax-assessed value of more than $10,000. It seems pretty obvious I'm going to really make a good profit on this deal. After all, I just paid eight cents on the dollar for this property. There you have the proof that Ted's system really works."
As a beginning investor in tax deed auctions, Lynn Rose is typical of many Ted Thomas students. They don't know anything about how to buy a property at tax lien home sales. Many are surprised to learn that local governments use tax deed auctions as a way to collect back taxes. Because the government backs the process, the investment is incredibly safe. Interested investors can view the video in the free investor education video library at TedThomas.com. Each video focuses on a different aspect of tax lien home sales, showing beginner students the right way to earn great returns safely.
About Ted Thomas
Ted Thomas is well-regarded investment educator, who has presented his tax lien investing seminars to audiences around the globe. As the author of more than 30 books on real estate and investing, he is often interviewed on radio and television. Mr. Thomas consults regularly with government officials and venture capitalists—they rely on his expertise. His personal mission is to help everyday investors find safe investments that yield high returns.