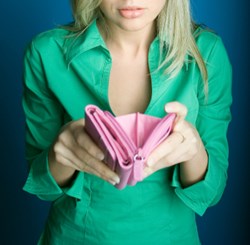 61% of teens say they bond with friends and family through shopping
Minneapolis, MN (PRWEB) December 31, 2013
In an effort to understand the shopping habits of today's teenagers and how they feel about Black Friday, Christmas shopping, and mass consumerism, StageofLife.com, a writing community for teens and teachers, asked hundreds of high school and college students questions about their shopping behaviors as part of its monthly writing contests and life surveys.
The results from the teen shopping habit survey revealed the following statistics about teenagers and shopping:
--41% of teens go Black Friday shopping.
--65% of high school and college students get money to shop from their parents compared to 27% who use their own money from a job in order to shop or 10% who "don't have any money to shop."
--25% of teenagers have witnessed a fight or drama between two strangers during Black Friday shopping.
--17% of teens start shopping either on Thanksgiving Day or stand in line at the crack of dawn for Black Friday Door Busters.
--61% of all teenagers say they bond with friends and family members through shopping.
--Teenagers prefer shopping in store (77.5%) verses online (22.5%).
--42% of teens say they know a hoarder.
--1 out of 4 teens admit to being "obsessed with having stuff, e.g. latest electronics or certain brand-name clothing."
--37% of high school and college students go shopping more than twice a month.
Over 7,215 students visited the writing contest and survey page during the monthly writing prompt, 435 teens fully answered the shopping poll, and over 165 submitted an essay sharing their personal thoughts about consumerism.
The winning 1st place essay, "If That's What You Wanted" was written by Sonia Ann Friscia from Brooklyn, NY who attends New Utrecht High School. Her essay described the conflict she felt when her friends wanted her to join them for a Black Friday shopping outing and she chose to stay home and bond with her family instead.
When Rebecca Thiegs, VP of Education for Stage of Life, asked about her inspiration behind writing, Friscia responded, "I write because I want to make a mark on the world...It makes me happy, and it gives me a voice not compromised by the way I look or the way I speak."
In addition to receiving recognition as the national teen writing contest winner, Friscia received gift cards from IHOP (restaurant brand owned by DineEquity) and Papa John's, corporate sponsors of Stage of Life's student literacy and education efforts, and a personally autographed copy of the book "The Corporate Assault on Youth: Commercialism, Exploitation, and the End of Innocence" by Deron Boyles, a professor of philosophy of education in the Department of Educational Policy Studies at Georgia State University.
She also received a personally autographed copy of Kimberly Rae Miller's memoir "Coming Clean," a work selected as one of top 100 books of the year on Amazon.com.
"We are honored by the involvement of authors who work with us as they donate signed copies of their books to help us recognize the amazing student writing occurring on StageofLife.com" said Thiegs.
Stage of Life Editors also selected a winner from its non-student life stages. The adult essay winner was Carolyn Blasch from Helena, MT, who won gift cards from educational corporate sponsors, Applebee's (restaurant brand owned by DineEquity) and SpaWeek.com.
The Twitter contest winner for the site's "Short Short Story" writing contest will be announced in mid-January. The person with the winning Tweet will receive gift card prizes from education sponsors Papa John's and Applebee's.
"We are extremely proud to have corporate brands stepping in to help us reward great writing as we encourage people to change the world one story at a time," said Eric Thiegs, Founder and CEO of Stage of Life.
To read all of the essays and download the full teen statistics report on this and other monthly writing contests, visit http://www.StageofLife.com.
# # #
StageofLife.com is a privately funded, educational startup company founded in 2009. Owners, cousins, and Minnesota natives, Eric and Joseph Thiegs, formed the company with an educational mission is to make the world a better place through multi-generational blogging. The site recently welcomed its 1,000,000th visitor and provides a free educational resources for hundreds of thousands of teens, parents, and teachers each school year.