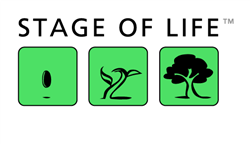 It's exciting that high school Language Arts teachers, homeschooling parents, and teen bloggers passionate about writing use StageofLife.com as the go-to web destination to share their views with the world
Minneapolis, MN (PRWEB) August 30, 2013
Thanks to its adoption by Millennials as a digital writing extension of the classroom, StageofLife.com, a start-up blogging community of teens and college students, sits at the nexus of teen trends. Today, the start-up company released its 35th consecutive national teen trend report, statistical and anecdotal overviews of how teens are feeling about particular real-world issues.
"We saw over 400,000 teen visitors to StageofLife.com last school year. And this coming school year we're expected to grow in site usage again. It's exciting that high school Language Arts teachers, homeschooling parents, and teen bloggers passionate about writing use StageofLife.com as the go-to web destination to share their views with the world," said Eric Thiegs, CEO and Founder of StageofLife.com.
It's the harnessing of this niche site traffic - teen bloggers - pooled around a monthly writing contests, that has allowed StageofLife.com the unique position of sitting on poll data and essay content from which it can develop insights on unique trends from today's Millennials.
The 35 Teen Trend reports have covered a wide range of topics as StageofLife.com uses a unique monthly writing prompt to ask teens how they feel about things such as...
--Patriotism
--The Media
--Summer Jobs
--Fear
--Favorite TV Shows
--Gun Control Debate (Featured Stage of Life Mini-Documentary)
--Being the Change
--Books & Reading
--Sports & Family
--Politics & Passion Issues
--Music
--Nature
--Teen Pregnancy Prevention
--Inspirational Movies for Teens
--Poetry
--Definition of Love
--People to Watch
--Non-Profit Awareness
--Trust & Safety in our Schools
--Teacher Appreciation
--Bullying
--Parental Relationships
--Teen Challenges
--Prom
--The Role of Marriage
--Making a Difference in this World
--Money
--Giving Thanks
--Teen Stress
--Who is Your Hero?
--How Can Teens Improve Education
--And others
To view the latest teen trend report, or explore any of the past reports, visit http://www.stageoflife.com/StageHighSchool/TeenTrends.aspx
StageofLife.com is a privately held start-up company founded in 2009 by Minnesota natives, cousins and entrepreneurs, Eric and Joseph Thiegs. As a free educational writing resource, StageofLife.com is home to nearly half a million teen and teacher visitors each school year, 5+ million uploaded words, and thousands of submitted essays. It is becoming the world's largest collection of multi-generational stories and hosts resources tailored by life stage ranging from statistics to etiquette advice to mobile coupons. The site's featured writing resources include essay contests, blogging tips, Language Arts lesson plans, goal setting tools, homeschool resources, writing prompts, blogging tips, and more.