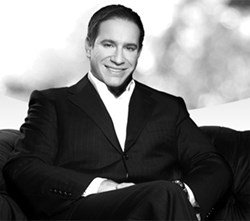 Beverly Hills, CA (PRWEB) September 06, 2013
Beverly Hills teeth whitening dentist, Dr. Kevin Sands, now offers a variety of treatments to whiten smiles. Stained teeth can increase the appearance of age and can detract significantly from the natural beauty of a smile. Stains are a common fact of life for many people, but the right teeth whitening treatment can eliminate even the toughest stains and leave teeth looking brilliantly white.
Most whitening treatments use peroxide, which penetrates the layers of enamel to reach into the dentin and eliminate stains. Dr. Sands can customize whitening solutions for his patients so that they can enjoy smiles that are free of nicotine, coffee, tea and wine stains. In-office teeth whitening procedures are some of the most popular treatments. In-office treatments combine a powerful whitening gel with a high-intensity light. The gel is activated by the light, which sends whiteners deep into the structure of the tooth to break up and dissolve stains. Teeth can be dramatically whiter after a single one-hour treatment.
Take-home kits are also available. Dr. Sands, Beverly Hills teeth whitening expert, carefully fits each patient with a mouth tray. The whitening gel is applied using the mouth tray, which helps maximize contact between the whiteners and the teeth. The structure of the teeth is left unchanged, and teeth can be noticeably whiter in just a few days.
Stains that are related to antibiotic use, dental trauma or other internal issues may not respond as desired to traditional whitening methods. Dr. Sands also offers porcelain veneers, which can conceal these stains and create a smooth, luminous smile. Veneers can also be used to conceal chips, worn enamel, misalignments and other minor cosmetic issues.
About Dr. Sands, Expert in Teeth Whitening Beverly Hills
Dr. Kevin Sands is a top expert in teeth whitening in Beverly Hills. He is a skilled cosmetic dentist whose work graces some of today's top Hollywood celebrities. He is a member of the American Dental Association, the American Academy of Cosmetic Dentistry and the Academy of Cosmetic Dentistry. His work has been featured in print and television media, and he stays abreast of all the latest technology and research so that he can continue to provide his patients with the care they deserve.
Website: http://www.teethwhiteningbeverlyhills.net/
Press Release Submitted by AvitalWeb.com
Kevin Neman
(818) 205-9300