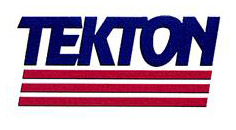 We are so pleased to debut this amazing technology to our clients, especially those in the legal and law enforcement fields, but it can certainly impact any user
Chapel Hill, NC (PRWEB) November 17, 2015
Tekton, a leader in the field of speech-recognition solutions with over 50 years of experience, has added to their already extensive offerings the complete line of Dragon® Professional both Individual and Dragon Professional Group speech-recognition solutions. Now, people can rely on Tekton to bring their knowledge and expertise along with the very best speech-recognition software available today.
"We are so pleased to debut this amazing technology to our clients, especially those in the legal and law enforcement fields, but it can certainly impact any user," said Joe Duffy, President of Tekton. "With Dragon Professional Enterprise and Tekton, they'll now have a complete package, the benefit is not only great desktop speech recognition, but now add Dragon Anywhere, the new integrated mobile app, and a fantastic new management piece and you have a winning combination."
For years companies have purchased Dragon Professional software and had no idea how or even if the software was being used. Now with Dragon's new NUMC, Nuance User Management Center, they have the tools they need. NUMC provides for easy deployment and Maintenance, Usage tracking, Efficient license Management along with Simplified sharing of custom commands and words,
Dragon Anywhere provides professional-grade dictation on mobile devices. Users can create and edit documents quickly and accurately with continuous dictation on IOS or Android Mobile device. High recognition accuracy; adapts to you for a personalized experience. The user can add words to include specific terminology as well as insert custom boilerplate text for faster, more structured document creation.
For individuals within the legal profession, because the software allows them to create a library of common words and phrases they use within a peer group, which makes client documentation and sharing between everyone involved is a breeze and transcription time and costs are reduced or eliminated completely.
Dragon Professional Group's Enterprise ready software streamlines the documentation process within large organizations, which ultimately greatly increases both efficiency and overall satisfaction in the workplace. By reducing the amount of paperwork each employee in a large corporation is doing and instead giving the employees more time to work on valuable tasks that will command larger profits, Dragon Professional Group is an obvious business solution that can change the way large businesses are achieving their strategic goals. Using law enforcement agencies as a prime example, with the power of instantaneous digital documentation creation available from anywhere with the Dragon Anywhere mobile app, officers and their support staff could spend more time engaged in quality work instead of sitting in front of a computer, spending hours on paperwork.
Tekton serves single users to large corporations to provide them with the leading speech-recognition solutions that are tailored to their needs. With the introduction of Dragon Professional Group, the Enterprise Edition, Tekton is truly bringing together the proven best product backed by the best support and expertise available.
For more information about Dragon Professional Speech Recognition software visit: http://www.tektonsystems.com/dragon-professional-group
About Tekton:
Tekton is one of the oldest and largest speech-recognition solutions companies in the country. We provide the best products in the industry and combine then with unsurpassed service and support. We support our clients with offices in Pittsburgh, PA, Richmond, VA, Columbia, SC and the corporate headquarters in Chapel Hill, NC