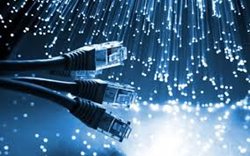 Access to 40+ Telecom Consultant Carriers in December 2014
Seattle, WA (PRWEB) December 04, 2014
Seattle, Washington businesses will now be able to utilize Solveforce's real-time Telecom Consultant (http://telecomconsultant.org/) free online quoting tool in December 2014. This will allow companies to find the best service at the best possible price. Once the business selects a Telecom Consultant plan of interest, a member of our sales team will be in contact to discuss the details of the Telecom Consultant request, qualify, confirm pricing, and assist with the signup process.
Telecom Consultants are an intricate part of many businesses. They offer clients expertise and assistance on an as-needed basis without hiring on additional staff.
In June, Bloomberg business week reported good news for U.S. management consultants: An overwhelming percentage of clients plan to keep hiring them.
Over the next 12 months, 82 percent of the U.S. clients, surveyed by market researcher Source Information Services, say they won't cut the amount they spend on outside help. And nearly half, 42 percent, plan to bring in even more consultants, while 5 percent expect to boost their spending on consultants by more than 50 percent.
Over the years, there has been a shift in the Telecom marketplace as well. Clients are increasingly choosing to trust independent agents and consultants over solution providers/carriers. Consultants have a unique view based on the ability to be trained and certified with many carriers. In an age of growing information and technology, having an educated guide is becoming evermore vital in growing businesses.
Some larger global companies may need something more than just a Telecom Consultant. Solveforce can also provide T3 Service, DS3 Lines, Optical Carriers and Fiber Internet Bandwidth in Real Time!
About Solveforce Telecom Consultants
Telecomconsultant.org/ is managed by SolveForce, a Master Agency that offers its consulting services Globally and has been providing business solutions since 2004. They are recognized all over the globe as an Telecom Consultant (http://telecomconsultant.org/) consulting agency that offers advisory and auditing services for the telecommunications and Internet industry. Founded by Ron Legarski, this master agency has accomplished many awards and achievements. With high quality Washington telecom and Telecom Consultant solutions to offer, the company's future plans are to integrate even more cities and companies in their coverage areas and remain the leader in the telecom & internet solutions industry.
SolveForce.com, LLC can be reached at 888-765-8301 via toll free or visit one of their real-time quoting websites at http://www.solveforce.com/washington.