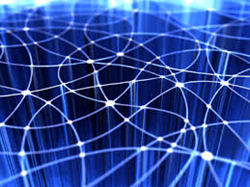 SolveForce Expands Marketing Efforts with 6 New Telecom Consulting Providers
Los Angeles, CA (PRWEB) June 27, 2016
SolveForce needed to make a recent expansion by taking on 6 New Telecom Consulting (http://solveforce.com) Providers for their new coast to coast marketing efforts released this month. These marketing efforts are targeting top cities for professionals.
Business owners or senior managers can't be expected to do everything on their own, there are too many things to do and not enough hours in the day to get it all done. When it comes to making business critical decisions regarding your Telecommunications Services and Infrastructure, decisions that can impact not only on the bottom line but also the service quality, not doing due diligence on your Telco provider can be fraught with danger.
Engaging a Telecommunications consultant (http://internet.serviceproviders.biz) or consulting firm to provide an impartial Telco strategy and advice, can make the difference between getting the right blend of Service quality versus Price, therefore engaging the right consulting firm to help navigate the mine field is of utmost importance.
SolveForce has been in the Telecommunications industry for over 20 years, our team have worked for all the major Telco providers, in various capacities, as sales people, senior managers and decision makers, and as engineers and consultants, we have the perfect blend of commercial and technical experience, ensuring that you aren't getting a bean counters view of what constitutes the best Telco deal, you are getting a recommendation from an organization that has seen it all, done it all and understands the in's and out's of every decision and contract inclusion/exclusion possible.
To learn more about SolveForce Telecom Consulting (http://solveforce.com/services/) services, visit SolveForce.com.
About SolveForce
We are committed to a customers company in every aspect of the customer relationship. If a customers company needs to contact us for any reason, please don't hesitate to call or email us at the earliest convenience.
By Phone: (888) 765-8301
By Email: ron(at)SolveForce (dot)com
By Website: http://www.SolveForce.com