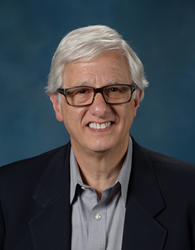 His customer-centric philosophy and dedication to excellence in software and services has helped Comview build loyal customers since 1997 while saving them millions of dollars in telecom expenses
HUNTINGTON STATION, NY (PRWEB) October 09, 2015
Comview Corporation announced today that it's founder and CEO, John Perri, was among a select few technology leaders to earn a coveted Long Island Tech Executive Award from Long Island Software and Technology Network (LISTnet). The award was presented in front of more than 300 business, healthcare and education professionals at the 19th annual LISA event in Garden City, NY on October 8, 2015.
The LISA awards traditionally focused on exceptional software and technology produced on Long Island. This year, LISTnet decided to instead honor Long Island Technology executives, the people that run the companies and organizations that make Long Island one of the leaders in Technology. Beyond the current recognition of its CEO, Comview has been honored with numerous LISA awards over the years for its fixed and mobile telecom management software and services.
John Perri has more than 35 years experience in the telecommunications industry including creating the first fixed/mobile telecom management platform. His customer-centric philosophy and dedication to excellence in software and services has helped Comview build loyal customers since 1997 while saving them millions of dollars in telecom expenses.
"I'm honored to receive this award from LISTnet," shared John Perri. "It is exciting to be recognized for technology leadership, but I need to thank the dedicated employees and loyal customers who made this possible and enable me to realize my vision. I also want to congratulations to my fellow honorees."
About Comview Corporation
Comview provides fully integrated telecom expense management (TEM), wireless mobility management (WMM) and cloud-based call accounting solutions backed by industry-leading customer service. The company's cloud-based, unified software suite allows companies to easily manage all telecom usage and assets from a single intuitive interface, including: Invoice Management, Wireless Management (with BYOD and MDM integration), Audit & Optimization, Call Accounting, IT Asset Management, Procurement and more. A managed service/BPO approach and "customer for life" philosophy provides customers with the highest level of service and support and sustainable ROI. Comview's services are used by major organizations throughout the U.S. and abroad. For additional information, visit Comview at http://www.comviewcorp.com.