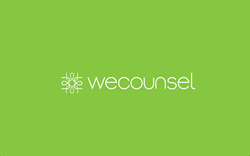 We're excited to be able to offer this to our users so they can accomplish a wider variety of treatment styles.
Chattanooga, TN (PRWEB) August 06, 2015
WeCounsel Solutions has recently developed a new feature for its HIPAA compliant video conferencing software, raising the maximum number of users who can be present in a video session from three people to six.
According to Josh Kaywood, Director of Business Development, WeCounsel Solutions decided to develop this update after hearing customer feedback.
"We've had requests for this for a long time," Kaywood says. "The update will fill a hole in our product and allow our users to take more advantage of a platform that they use on a daily basis. This, in turn, will create even more value for a large number of providers on our platform."
Kaywood says this update will allow health care providers to offer services like group counseling and therapy to more than two patients at once -- a major benefit for psychiatrists and counselors in particular.
"We wanted to allow health care providers to accomplish more in a group session with more patients, instead of having a one-on-one session with each individual client or a patient," Kaywood says. "For example, if one of our customers is doing marriage counseling, they might need to have two clients in the session. Mental health providers who offer small-setting group therapy with five or six patients will also be able to benefit from this update."
Kaywood says WeCounsel Solutions plans to make these features available to users by the end of August. Additionally, the company will be releasing insurance claim reimbursements to enterprise clients through its platform in early fall.
WeCounsel Solutions is also offering a special price for its private practice platform -- through the end of the year, customers can get this platform for just $15 per month, whereas its normal price is $70 per month. With only four months left at this price point, Kaywood says now is the perfect time to take advantage of WeCounsel Solutions' innovative video conferencing platform.
"This will save many of our users time -- they can just have a video session with multiple people and no one has to go anywhere to meet," he says. "It will also be a more effective treatment and therapy system for many of our clients, depending on their individual style of therapy. We're excited to be able to offer this to our users so they can accomplish a wider variety of treatment styles."
About WeCounsel Solutions
WeCounsel Solutions helps mental health providers manage their practice digitally, making it easier than ever for practices to streamline their operations and book appointments. WeCounsel Solutions can also assist with client billing. To learn more, visit http://www.wecounsel.com