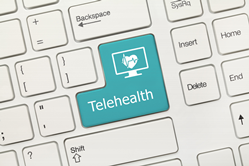 One of the most important lessons we have learned is that telehealth and virtual care are really important augmentations to our healthcare matrix, and they're here to stay. InfoBionic has been adapting and improving its own cardiac monitoring technology to meet these new needs
WALTHAM, Mass. (PRWEB) December 20, 2022
In 2021, the Mayo Clinic conducted the COVID-19 Telehealth Impact Study to analyze the "natural experiment of telehealth adoption during the pandemic." The study ultimately supports the widespread clinical adoption of telehealth while recommending continued improvements in the technology that delivers it.(1) To that end, the Mayo Clinic's Department of Cardiovascular Medicine, one of the largest in the world, has partnered with InfoBionic by incorporating its MoMe Kardia remote cardiac monitoring platform for its clinicians and patients around the world.(2)
After reviewing 2 billion medical claims for telehealth care, researchers from the Mayo Clinic acknowledge that telehealth is an effective tool for healthcare delivery. During the first few months of the COVID-19 pandemic, telehealth visits at the Mayo Clinic increased by 10,880%. In 2020, researchers conducted a medical record review of nearly 2,400 Mayo Clinic patients living in the U.S. Provisional diagnoses made for patients during video telehealth visits were compared with in-person diagnoses for the same patients within a 90-day window. The results of the telehealth visits matched the in-person diagnoses in 86.9% of the cases.(3)
The 2021 Mayo Clinic study reports tremendous growth and overall satisfaction among providers and patients using telehealth as a treatment tool, with 74% of patients reporting that they will continue to use telehealth services in the future.(1) Remote visits are beneficial for patients with mobility and transportation challenges, and the cost of a telehealth visit is substantially less than an in-person visit, typically one-third of the cost. And in 83% of cases, telehealth patients have their issues resolved in one visit.(4)
Heart disease is the number one killer in the United States. Continuous cardiac monitoring, known as telemetry, is an essential tool in the evolution of telehealth for cardiac patients. As virtual care finds its permanent place in healthcare, providers require a flexible and scalable approach to cardiac telemetry that provides them the adaptability needed to provide first-class care in any setting. "Remote monitoring is not a new idea," says Stuart Long, CEO of InfoBionic. "Our system builds on the foundation of traditional remote cardiac telemetry and blends it with near real-time wireless communication and new practice paradigms for remote care. We've taken a trusted technology and brought it into the era of telehealth."
Long explains, "Telehealth was largely a nascent market prior to the pandemic. Although telehealth and remote patient monitoring have been in the evolutionary stages since the early 2000s, remote cardiac monitoring, which started back in the 1960s, has evolved a great deal over the years leading up to the pandemic. It has reached new heights with cloud-based solutions and more broad adoption of artificial intelligence."
Advances in cellular and wireless technology make it possible to get hospital-grade monitoring from remote devices. InfoBionic's MoMe ARC Platform is being designed to provide acute-care-level monitoring remotely with the ability to ensure continuous data flow. The MoMe system sends near real-time information directly to providers without the delays that plague legacy telemetry systems. Providers can make faster, more accurate care decisions for patients without missing a beat.
Long notes, "One of the most important lessons we have learned is that telehealth and virtual care are really important augmentations to our healthcare matrix, and they're here to stay. InfoBionic has been adapting and improving its own cardiac monitoring technology to meet these new needs."
InfoBionic is the first and only FDA-approved deep learning software-as-a-service remote cardiac monitoring platform for the home to deliver continuous telemetry on demand. It replicates in-hospital-style monitoring to capture and stream beat-to-beat full-disclosure cardiac data, shortening the distance between physicians and their patients. Long affirms, "We like to say that we see 100% of the heartbeats 100% of the time."
About InfoBionic
InfoBionic's digital technology has transformed the efficiency and economics of cardiac remote patient monitoring. The company's MoMe ARC platform vision is to remove the roadblocks hindering remote diagnosis and decision-making. The Massachusetts-based team of seasoned entrepreneurs has had successful careers in healthcare, IT, medical devices, and mobile technology, and the group brings specific expertise in remote monitoring and cardiology. Visit https://InfoBionic.com/.
References:
1. Campion, Francis X. et al. A COVID-19 Telehealth Impact Study—Exploring One Year of Telehealth Experimentation. July 30, 2021. Telehealth and Medicine Today, telehealthandmedicinetoday.com/index.php/journal/article/view/280/433
2. "Monitoring Solutions " CV Services." Mayo Clinic, Mayo Foundation for Medical Education and Research, https://cardiovascularservices.mayoclinic.com/monitoring-solutions/.
3. Helwig, Katie. "Study Finds High Degree of Diagnostic Accuracy for Telehealth Visits." Discovery's Edge, 8 Sept. 2022, https://discoverysedge.mayo.edu/2022/09/02/mayo-clinic-study-finds-high-degree-of-diagnostic-accuracy-of-telehealth-visits/.
4. Wilcox-Lee, Charika. Telehealth: The advantages and disadvantages. Health Recovery Solutions. https://www.healthrecoverysolutions.com/blog/the-true-cost-of-telehealth