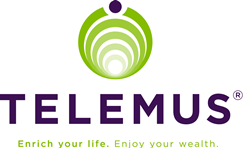 "Sometimes emotions can be the worst enemy of investors. We can offer GM employees an objective analysis before making important financial decisions."
SOUTHFIELD, Mich. (PRWEB) February 13, 2019
Southfield-based Telemus, an independent, fee-based firm that offers comprehensive financial advisory, investment management and asset management solutions for high net worth and ultra high net worth individuals and institutional investors, today announced the firm is offering complimentary financial planning, including forecasting and budgeting, for all laid off General Motors employees.
Earlier this month, GM said it was handing out pink slips to approximately 4,000 salaried workers in its latest round of restructuring, eliminating more than 1,000 jobs at its Warren Technical Center.
"We believe it's important to take care of people in our community, and we feel those affected by the GM layoffs could benefit from having expert financial advice during this time of great stress and concern about their personal wealth," said Lyle Wolberg, Telemus partner and senior financial life advisor. "Sometimes emotions can be the worst enemy of investors. We can offer GM employees an objective analysis before making important financial decisions."
GM workers who participate will receive a complimentary financial plan, as well as retirement and Social Security analysis. The Telemus team will assess their overall financial well-being and discuss strategies for moving forward in the short and long term.
"We will review their expenses and day-to-day financial needs and help determine the liquidity of assets so they can make the most informed financial decisions," Wolberg explained.
Founded in 2005, Telemus has offices in Southfield, Ann Arbor, Chicago and Los Angeles, and manages approximately 4,000 accounts with $2.6 billion in assets. To participate, GM workers should visit http://www.telemus.com/gm.