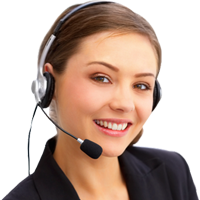 Commitment to delivering a quality customer experience.
Los Angeles, California (PRWEB) August 01, 2016
Conversational, the virtual receptionist and virtual assistant provider for small businesses and startups, recently announced a new partnership with Consumer Affairs, an independent web-based consumer news and review center. The company recently presented Conversational with their Accreditation Seal and placed them on their list of top virtual receptionist providers.
Zac Carman, Consumer Affairs CEO, shared the company's excitement to work with Conversational as an accredited brand.
"Consumer Affairs is excited to have Conversational join our list of outstanding accredited brands. Their commitment to delivering a quality customer experience makes them a standout in the virtual receptionist space, and we look forward to playing a role in their continued success as a trusted brand."
The partnership and accreditation will allow Conversational to engage with customers that use the Consumer Affairs website through a variety of means.
Conversational received the Accreditation Seal from Consumer Affairs in June 2016, a distinction that allows Conversational to access and respond to every review made about the company on the website. Without the seal, companies can only view the existing reviews without responding and are labeled as "unaccredited" on the website.
Tanya Lamont, CEO of Conversational, released a statement about their receipt of the Accreditation Seal and inclusion on the list of top virtual receptionist providers earlier this month:
"We're honored to receive the Seal of Accreditation and to be included on the list of top virtual receptionist providers from Consumer Affairs. We're especially excited about the level of trust it will help us build with users that may have been unfamiliar with Conversational and the virtual receptionist services we provide."
"As an accredited company on the website, we are now able to access more information about our reviews as well as issue professional responses to reviews left about our company. That's going to be exciting for us as we continue to move forward and dominate the virtual receptionist market."
The Consumer Affairs research team leaves an 'Expert Review' on every company listed in their database. The Expert Review for Conversational focused on their telephone answering services and includes the following:
❏ Native English speakers: Conversational is based in Canada and the United States and all of their receptionists are native English speakers.
❏ Toll-free number: One upgrade Conversational offers is a toll-free number that businesses can use on marketing and other materials.
❏ Growing company: Conversational is a growing company, and their newest addition is a 4,000 square foot office in Charlottetown with additional capacity for 100 new receptionists.
❏ Variety of industries: Conversational works with a wide variety of industries, including medical, legal, health and business. They prefer to hire receptionists with a background in administration, medical, and/or legal terminology.
❏ Best for: Conversational is best for contractors and small business owners.
Debra Carpenter, Conversational's Marketing Director, expects the partnership and ability to engage with and respond to reviewers to be especially beneficial for the company.
"We've been ramping up our level of customer engagement over the last few months through a variety of channels. At this point, we are really focusing on listening to our customers - what they want, what they like about us, what they wish they could change. "
"Our customer-centric perspective made a partnership with Consumer Affairs a no-brainer, and now that we've received the Accreditation Seal from them as well as a coveted spot on the list of the best virtual receptionist providers, we can't wait to move forward and continue learning more about the way our customers see our company through honest reviews."
Conversational is the industry leader in virtual receptionist services and continues to grow in popularity as the industry becomes ingrained in tech-based small businesses and startups. The company offers live virtual receptionists to handle calls, take messages, deliver basic customer service, and manage scheduling and appointments for business owners. The services are offered in three tiered monthly plans for Starter, Professional, and Enterprise level businesses.
If you'd like to leave a review of Conversational, please click here to visit Conversational's Consumer Affairs page.
For more information about Conversational, please visit:
https://www.conversational.com
For Media Inquiries, please contact:
Conversational
(855) 933-3826