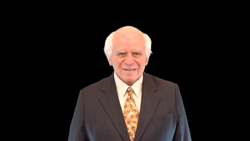 "We are going to revolutionize the way executive search is done in America."Stan Fidel
Scottsdale, AZ (PRWEB) March 04, 2014
Telexec Solutions is a new executive search division of Fidel Communications Co. Inc., which specializes in telemarketing consulting to business-to-business industries since 1979. "Our research shows that there are thousands of call center related positions open and at least an equal number of applicants for these jobs. No in-house person has the time to properly screen and evaluate the responses they receive from their job postings," says Stan Fidel, president of Telexec Solutions..
In addition, Fidel came to believe that the recruiting industry has not made the best use of the latest technical advances as tools to improve business. Yes, recruiters and candidates do use Monster, LinkedIn, Facebook and others in their initial searches, but he believes they can go a lot further. Interviews can be done using Skype, Google Hangouts or Go to Meeting. YouTube can be used to promote candidates, opportunities and the search firms themselves. To demonstrate the point, Fidel refers to an animated cartoon his firm created called "Your Search Stops Here.". The one minute animated video takes a humorous perspective of the trials and tribulations of in-house recruiters, while viewers gain a brief respite from the pressures of the day.
Although Telexec Solutions is a new division, Fidel does not see that as a challenge. The combination of his 35 years of experience as a telemarketing consultant, together with his team of experienced executive recruiters, as well as strategic relationships with other search firms will allow his firm to quickly and efficiently find the right leaders for his clients. He says further that most searches will be completed within 30 days of beginning the search. Since the company operates on a contingency basis, there is no risk to the client, especially because many companies use more than one such contingency firm to help them fill their position.
About the company: Telexec Solutions is located in Scottsdale, AZ where Fidel Communications has been since 1999. Fidel Communications has created over 600 telemarketing and telesales programs in the last 35 years. Stan Fidel is the author of "Start-Up Telemarketing," originally published by John Wiley and Sons. The book has also been translated into Italian and sold in Italy. Fidel has spoken at The Million Dollar Round Table, the Direct Marketing Club of L. A., the Sales and Marketing Executives of L. A. and many other venues. He has also given numerous workshops and seminars on the subject of telemarketing and telesales.
You may contact Stan Fidel at 480-448-1740 or email stanleyfidel(at)telexecsolutions(dot)com