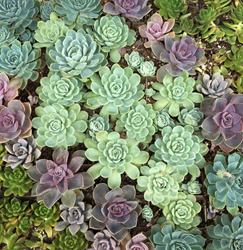 We're thrilled to offer a fresh, inspired alternative to traditional wall art.
Los Angeles, California (PRWEB) September 15, 2016
Tellus Design + Build rolls out a modern living art concept to clients, adding depth and artistry to their Design offering. Living walls and living art ⎯ hanging or framed art comprised of plants ⎯ are highly sought-after to anyone looking for exclusive, beautiful ways to bring a space to life.
In recent years, planted roofs have gained popularity, but bringing that model indoors has previously been extremely costly. Tellus aims to change that and bring awareness to this product through collaboration with Los Angeles-based farmer-turned-landscaper Joe Chadwick of First Earth Gardens, to create living art and living walls for client home and commercial decor. "We're thrilled to offer a fresh, inspired alternative to traditional wall art," states Jesse Fowler, President of Tellus. "Living art is not only unique, but it's also a wonderful way to bring a bit of the outdoors inside, promoting one of the core tenets of our company, green building."
After a client project is underway, the process of creating living art begins with the Tellus Design team determining the location, assessing lighting, and choosing the ideal plant options with Chadwick. The plants are then prepped for installation in pre-cast modules. Next, the module's cells are modified to optimize specific plant viability. After allowing the plants to establish roots for two to three months, the living art is installed vertically.
"Many designers are unfamiliar with the complex process of styling plants and creating living art," notes Fowler, "but our team now has the capability to design distinctive living art, redefining the way our clients think about what decorates their walls."
Tellus has already worked with multiple clients on living art projects, and they are currently creating a living wall installment at their West LA Pico office.
About Tellus Design + Build
Founded in 2005 as Orange County's first "Green" Design and Build firm, Tellus Design + Build now performs Residential and Commercial Design and Construction Projects in Orange County, Los Angeles, and Santa Barbara. From construction consultation to design services, remodels to new builds, Tellus is a full-service general contractor. A recognized industry leader by Houzz and featured on HGTV and The Discovery Channel, the Tellus mission is to defy industry norms and deliver a perfect finished product. To learn more, visit tellusdesignbuild.com/contact. Design Reimagined, Construction Redefined.
Follow us on Houzz
Like us on Facebook
About First Earth Gardens
First Earth Gardens was founded in 2013 when organic farmer Joe Chadwick relocated to Los Angeles. Using an organic, holistic approach to plant health First Earth Gardens began by offering edible gardens and landscapes. Since that time we have developed into a full service landscape service offering design, installation, and maintenance of landscapes and irrigation. Our projects continue to place organic and ecologically friendly practices first and span the full spectrum of landscapes from edible to drought tolerant. First Earth Gardens is proud to offer living art as a product, drawing inspiration from the many colors, textures, and forms of the plant world.