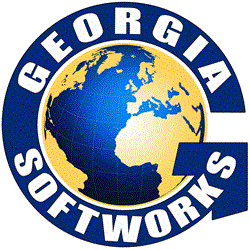 "[GSW Telnet Server for Windows] is the SAP standard," said Alessandro Volpin of DSD
Dawsonville, GA (PRWEB) July 31, 2013
Georgia SoftWorks, developer of the GSW Telnet Server for Windows and SSH Server for Windows, is celebrating ten years with DSD.it - Informatica e Telefonia Aziendale as an authorized GSW reseller. Located in Italy, DSD designs and manufactures complete system and business networks. DSD uses their expertise to propose appropriate software and design solutions and custom applications to assist companies in data security.
"Georgia SoftWorks Telnet possesses unique features and performance for flexibility and speed, combined with the very high degree of stability and security, making it the best product of its kind," DSD highlights on their website, "the only quality Telnet Server for Windows…suitable for terminal applications."
In addition to the flexibility offered by the GSW product line, GSW offers unsurpassed security, making it a great match for DSD's services. DSD customers, usually producers or big distributors, use GSW in their warehouse picking and management flow.
"[GSW Telnet Server for Windows] is the SAP standard," said Alessandro Volpin of DSD. Volpin noted that the legacy compatibility, file transfer and local printing features of the GSW software stood out when choosing GSW. "The price is too low for the great product provided."
Georgia SoftWorks has end users and resellers on every continent. The reliability, robustness and features of the GSW Telnet Server for Windows have led to its global acceptance.
"GSW values our reseller relationships. Our authorized resellers play a vital role in the worldwide distribution of Georgia SoftWorks software," said Diane Sexton of Georgia SoftWorks, "we are excited to reach the 10 year mark in our partnership with DSD."
Established in 1991, Georgia SoftWorks is a privately held software development company recognized for creating high performance data communications, system and telecommunications applications. Georgia SoftWorks has obtained a worldwide presence with its industrial SSH2/Telnet Server for Microsoft Windows. GSW's long-term commitment to SSH2/Telnet has led to the pioneering of major features such as Session Shadowing, Session Monitoring, Graceful Termination, Automatic Logon, Logon Scripting and more recently Team Services technology which allows mobile device users to transfer, swap, share and recover mobile device sessions. GSW has also provided the very first SSH Server to provide Digital Certificate Authentication with an Internet Information Server (IIS) like certificate to user account mapping. This includes 'One-to-one' and 'Many-to-one' mapping methods and also support certificate trust lists (CTL).