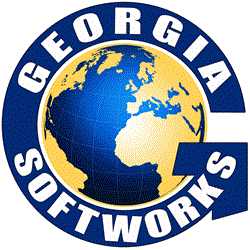 "We chose Georgia SoftWorks because of the performance, reliability and remote function," said Lina Mao of Mingjia Tech.
Dawsonville, Georgia (PRWEB) August 28, 2013
Georgia SoftWorks welcomes China's Mingjia Tech as a reseller of the GSW Telnet Server for Windows. Based in Shanghai, Mingjia Tech is a leading reseller of software in China. They are an independent distributor of software applications for scientific, engineering, chemistry, CAD, programming tools and internet components. They serve government, corporate and education users in most parts of China.
"We strive to provide the best professional service and solutions to all of our clients," said Lina Mao of Mingjia Tech. "Now we can recommend GSW software to our clients according to their needs."
Mingjia Tech uses GSW software in the Health, Medical, Pharmaceutical, Biomaterials, Logistics, Food, Lineage, Power, Government, Communication, Manufacturing and Technology industries.
"Reseller partnerships are very important to Georgia SoftWorks. We are excited to see this continuous growth in China for the GSW software, especially in these key industries," said Diane Sexton of Georgia SoftWorks.
The Georgia SoftWorks Telnet, SSH Server for Windows and client applications are industrial quality software designed for superior operation in demanding environments, making it an excellent addition to Mingjia Tech's services. GSW products provide unsurpassed security, which is essential in the industries that Mingjia Tech services.
"We chose Georgia SoftWorks because of the performance, reliability and remote function," said Mao.
Mingjia Tech's clients typically install GSW software on an on-site server. Cloud installation may be in the near future.
Mingjia Tech is a top agent of many famous international software firms in China, including Microsoft, IBM, Intel, Symantec, Oracle, Orgplus, Jungo, GFI, Solarwinds, MDaemon and McAfee.
###
About Georgia Softworks
Established in 1991, Georgia SoftWorks is a privately held software development company recognized for creating high performance data communications, system and telecommunications applications. Georgia SoftWorks has obtained a worldwide presence with its industrial SSH/Telnet Server for Microsoft Windows. GSW's long-term commitment to SSH/Telnet has led to the pioneering of major features such as Session Shadowing, Session Monitoring, Graceful Termination, Automatic Logon, Logon Scripting and more recently Team Services technology which allows mobile device users to transfer, swap, share and recover mobile device sessions. GSW has also provided the very first SSH Server to provide Digital Certificate Authentication with Internet Information Server (IIS) like certificate to user account mapping. This includes 'One-to-one' and 'Many-to-one' mapping methods and also support certificate trust lists (CTL).
About Mingjia Tech
Mingjia Information Technology (Shanghai) Co., Ltd. is a professional licensed software sales and service provider. They underwrite a variety of software products, covering all areas of computer applications to meet a variety of needs. They work with a large number of system integrators to establish partnerships to meet the demands of many industries, including government, enterprises and education. They help provide operating system, office software, antivirus software, financial management software and targeted software. They are dedicated to software product sales and services, providing customers with a wealth of product information and professional technical support services.