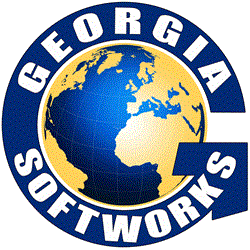 Our software partnered with KoreanSoft's reputation and vast market experience will be a winning combination.
Dawsonville, GA (PRWEB) September 28, 2013
KoreanSoft is now an authorized reseller of the GSW Telnet Server for Windows, becoming the first GSW reseller in Korea. Based in Seoul, KoreanSoft has been engaged in software distribution for the professional and corporate market in Korea since 1999. They specialize in providing software distribution, software consulting and EDA consulting. They have established a distribution network through a variety of partners in Korea.
"Adding KoreanSoft to our reseller list gives us a strong platform to reach Korea with our software," said Doug Hitchcock of Georgia SoftWorks. "We think that our software partnered with KoreanSoft's reputation and vast market experience will be a winning combination."
KoreanSoft currently has over 200 local resellers and hundreds of companies in their network of overseas partners. They lead each market segment by providing competitive product services, an effective marketing scheme and technical expertise.
The Georgia SoftWorks Tenet Server and SSH Server applications are industrial quality software designed for superior operation in demanding environments, making it an excellent addition to KoreanSoft's services. GSW products provide unsurpassed security, which is essential in the industries that KoreanSoft services.
Georgia SoftWorks is a software development company based in Georgia, USA, that has gained its worldwide recognition from the development of the GSW Telnet Server for Windows and GSW SSH Server for Windows. Georgia SoftWork's industrial quality software is designed for the most rigorous commercial environments. The reliability, robustness and features of the Georgia SoftWorks Telnet Server for Windows and the secure SSH Server for Windows has led to its global demand, which has resulted in end users and resellers on every continent.
###
About Georgia SoftWorks:
Established in 1991, Georgia SoftWorks is a privately held software development company recognized for creating high performance data communications, system and telecommunications applications. Georgia SoftWorks has obtained a worldwide presence with its industrial SSH/Telnet Server for Microsoft Windows. GSW's long-term commitment to SSH/Telnet has led to the pioneering of major features such as Session Shadowing, Session Monitoring, Graceful Termination, Automatic Logon, Logon Scripting and more recently Team Services technology which allows mobile device users to transfer, swap, share and recover mobile device sessions. GSW has also provided the very first SSH Server to provide Digital Certificate Authentication with a Internet Information Server (IIS) like certificate-to-user account mapping. This includes 'One-to-one' and 'Many-to-one' mapping methods and also supports certificate trust lists (CTL).