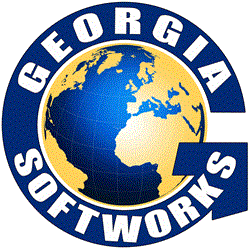 For our connectivity requirements, there is only one choice and that is Georgia SoftWorks' Universal Terminal Server (UTS).
Dawsonville, Georgia (PRWEB) November 07, 2013
Since 2003, Integrated Manufacturing Systems, Inc. has been a Georgia SoftWorks partner and authorized reseller of the GSW Telnet Server for Windows and GSW SSH Server for Windows. Headquartered in Merrimack, New Hampshire, Integrated Manufacturing Systems, Inc. (IMS) is a provider of real time data collection software, hardware and services. Since 1992, IMS has partnered with vendors and also maintained a direct customer channel. IMS is an accredited business partner with Intermec, Microsoft and Progress Software.
"The GSW products have always been rock solid in terms of both performance as well as support. We deliver systems to customers all over the world," said Bob Brennan, President of IMS. "In order to do that effectively, we need to partner with global leaders in their respective spaces. For our connectivity requirements, there is only one choice and that is Georgia SoftWorks' Universal Terminal Server (UTS)."
IMS software manages all forms of inventory processing on both the factory floor as well as in the distribution center. IMS uses GSW server software in industries such as plastic processing, printing and folding carton manufacturing. GSW forms the core foundation for all handheld and vehicle mount equipment used by the IMS Track-IT suite of products.
"We are proud to celebrate this 10 year partnership with IMS," said Doug Hitchcock of Georgia SoftWorks. "IMS knows their market and is able to reach customers that would be otherwise difficult for us to reach. They are a great asset to our reseller network and we look forward to celebrating more milestones with them."
"The main reason we have stayed with GSW Universal Terminal server (UTS) is the suite of tools that allows remote monitoring and control of users sessions," said Gary Staab of IMS. "This allows trouble shooting and training without the need to be on site which is important when our users are worldwide."
Georgia SoftWorks (GSW) is a software development company based in Dawsonville, Georgia. GSW is recognized on a global platform for the development of the GSW Telnet Server for Windows and GSW SSH Server for Windows. They have end users and resellers all over the world.
"The ability to run either SSH or Telnet over a wireless network gives us tremendous deployment flexibility. In the past year, we have also deployed our products over a cellular WWAN tunneling into our GSW server via SSH. That ability has proven to be a great extension to our product offering. Customers can now run familiar software in remote locations," said Brennan.
IMS customers typically install the GSW software on a server that is internal to the end customer's data center. IMS software runs on mobile computers as well as desktops and vehicle mounted machines. They have recently deployed using both thin client terminals at kiosks in factories as well as on mobile computers equipped with cellular (WWAN) radios. IMS is a preferred partner with Intermec and looks to deliver turnkey solutions worldwide.
"We have surrounded ourselves with excellent products and organizations that offer outstanding levels of service. When an end customer has an issue they rely on us for a quick, efficient and accurate response. We in turn also look for similar replies from our vendors," said Brennan. "Over the past 10 years, IMS and GSW have stood together in true partnership keeping customers happy and systems running smoothly. I wish all of our vendor relationships ran this well."
About Georgia SoftWorks:
Established in 1991, Georgia SoftWorks is a privately held software development company recognized for creating high performance data communications, system and telecommunications applications. Georgia SoftWorks has obtained a worldwide presence with its industrial SSH2/Telnet Server for Microsoft Windows. GSW's long-term commitment to SSH2/Telnet has led to the pioneering of major features such as Session Shadowing, Session Monitoring, Graceful Termination, Automatic Logon, Logon Scripting and more recently Team Services technology which allows mobile device users to transfer, swap, share and recover mobile device sessions. GSW has also provided the very first SSH Server to provide Digital Certificate Authentication with an Internet Information Server (IIS) like certificate-to-user account mapping. This includes 'One-to-one' and 'Many-to-one' mapping methods and also supports certificate trust lists (CTL).