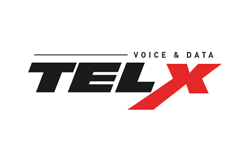 NJ Telecommunications Expert, Telx, Launches Their New Website And Enhanced Services For 2015
Monmouth County, NJ (PRWEB) November 19, 2014
TELX, New Jersey's leading office phone system installation company, provides immediate service to new and existing customers at (732) 918-6000 or at http://www.telxcompany.com. With their new web site online, TELX offers their new and existing customers access to their product lines, services, knowledgebase and service call requests. There is additional information that can help a small business owner decide the best phone system or office solution to meet their needs. TELX offers nearly every major phone system brand, each installed and supported by their experienced technicians including ESI, Polycom, Avaya, and Samsung to name a few. Looking for support on your existing phone system? No problem, TELX can help!
TELX offers a versatile collection of on premise phone systems, hosted/cloud VoIP services, and office solutions including:

On Premise Phone Systems – Phone systems that are hosted on-site the client's office location.
Hosted VoIP Phone Systems – A Voice over Internet Protocol service hosted off-site by TELX approved partners.
Audio / Video / Paging – Complete visual, audio, and paging systems installed to complement a phone system or stand alone. Specialized turnkey office, conference, waiting room solutions available.
Data Cabling – Installation and organization of network cables within the client's premises for phone systems or other networking uses.
Video Observation – Monitoring systems install to keep an eye remotely on both exterior and interior of the building.
Voice & Data Services – Specializing in lowering your Voice & Internet/Data Service rates. Leverage our partnerships for lower rates and better service.
For nearly 30 years, TELX has been a leading service provider in the Tri-State area. Over these years, they have established lasting relationships by offering superior customer service, top quality equipment and leading edge technologies. Their phone system support in NJ has been acknowledged as having unmatched response times and levels of service.
"This newly updated website reflects our consistent move to provide our customers with the most complete and up to date information available. Not only do we list our services and offerings, but our Knowledgebase is designed to help customers, ours and others, a base of information for making decisions and understanding modern office solutions. Existing customers are already taking advantage of our new tools and service call platform for more efficient handling of support and service requests. Overall the upgrade was not only for TELX, but for our current and future customers as well." – Rick Rosano, CEO, TELX Company
With a large variety of services and options, TELX engineers take the time to discuss a company's requirements in detail ensuring that the solutions offered meet the needs precisely. It is their customer service that has allowed them to become one of New Jersey's most trusted phone system sales and installation companies.
TELX is the leading partner for office solutions and small business phone systems in NJ since 1986. They encourage companies of all sizes to transfer the burden and complexity of their communication technology to TELX and refocus that energy into running their business.
# # #
"If you would like more information about this topic, please contact Rick Rosano at 732-918-6000 or email at info(at)telxcompany(dot)com."