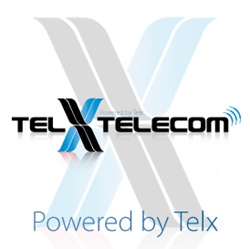 We are excited to offer an array of sophisticated video phones for the discerning business. With mobile interoperability, our VoIP phones solves the 'employee smartphone' issue by prioritizing security and convenience
Miami, FL (PRWEB) June 02, 2016
Telx Telecom, Miami's premier Enterprise VoIP and telecommunications provider, introduced video-enabled PBX Technology. Video-enabled PBX is a small part of the range of hosted PBX services that Telx Telecom provides.
"We are excited to offer an array of sophisticated video phones for the discerning business. With mobile interoperability, our VoIP phones solves the 'employee smartphone' issue by prioritizing security and convenience," remarked Avi Vaknin, CEO and Founder of Telx Telecom.
Hosted PBX is a highly scalable, IP communications service that allows businesses and organizations with multiple locations to reduce the capital investments and operational costs of managing enterprise-wide communications, simplify communications infrastructure and accelerate the deployment of IP and unified communications. Telx Telecom is ensuring that customers receive value from the investment by helping them to learn quickly how to use the tools and devices within Hosted PBX.
Telx Telecom prevents users from having to buy, lease, or pay maintenance fees on complex PBX systems; a hosted PBX solution is delivered right over the internet connection. Additionally, Hosted PBX can help distributed work teams, office workers, home-based employees and traveling staff to share the same PBX features; no matter where staff are located, they are only one extension away from other employees.
VoIP Providers have seen exponential advances in technology in the past few years – there has never been a better time to be in Telecom. "Companies that have the latest telecom functionality excel in our global business environment. Most interactions with foreign teams now happen virtually – having a business phone with video conferencing makes communications easier and more convenient," Avi remarked.
Hosted PBX services create business value for companies that do not have the time to manage their telecommunications technology in-house. Business VoIP is the answer to a rapidly changing global telecom platform.
ABOUT: Telx Telecom is a Miami based Telecommunications Company with expert knowledge of providing VoIP hosted PBX for companies. For more information, call toll free: 1.866.969.8359 or join an IP specialist for a live chat by visiting our website.