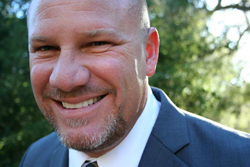 Find out more about your financing options when buying a home in Temecula, get pre-approved for a loan before you shop for a new home
(PRWEB) May 08, 2015
For most people, buying a home will be the largest purchase that they will make in their lifetime. Kevin Leonard and his team are continually releasing new information for options regarding mortgage loans. A new blog was designed specifically for home loans in Temecula, with information regarding the most popular home loan products. For those looking to get prequalified for a home loan in Temecula or learn how the approval for a home loan process works, there are pages and posts that will help answer these questions. To view the new website that the mortgage experts recently developed for the city of Temecula, click here.
The new Temecula home loans website is still adding pages and posts as new mortgage products become available to the public. The group has expanded in the past few months with the combination of low interest rates and new Temecula Realtor relationships. The busy real estate and mortgage team has been marketing Temecula and Murrieta very aggressively, promoting flat fee MLS listing services and FHA and VA loans for purchasing a home in the area. Kevin Leonard is also working real estate agents that offer 1% to list a home for sale in Temecula. Find out more about the team, and why more and more homeowners use their discount real estate agents in Temecula and Murrieta to sell their homes by calling the local office, 951-200-5750
Blog sites like the new one built for the mortgage specialists in Temecula are just one of the many new online tools that the group uses to receive new clients. Mr. Kevin Leonard is also well versed in social media marketing and video advertising. He and his marketing team just finished up a new Facebook page seen here, https://www.facebook.com/FlatfeeMLSlistingTemecula. The new page has already reached hundreds of people with a few hundred likes. The group's popularity is because of the work ethic and customer care given to their clients. They are available by phone or email 7 days a week, and provide information about the local real estate market and financing options.
About:
Kevin Leonard is a mortgage professional who began in the mortgage business in 1997 and since then he has become one of the top mortgage experts in the country, and has earned national acclaim for his efforts. Mr. Leonard prides himself in offering constant communication with his clients so that they have a full understanding of the loan process from start to finish. He is personally responsible for thousands of fundings, and along with his team, he has over 5 billion in residential loans funded to his credit. Mr. Leonard has a complete understating of the loan process from start to finish, and also consults with a long list of mortgage bankers in the secondary market. There are few, if any, that have the experience that Kevin Leonard has in the mortgage industry. He was one of the first to register with NMLS in 2008 when it was first instituted, and currently is licensed in the state of California as a loan originator. His team is partnered with the top Temecula real estate brokers because of the team's fast pre-approvals with the ability to fund purchase loans quickly. To buy more expensive homes, find out what the Jumbo loan rates in Temecula are start by clicking on the highlighted link.
Contact:
Kevin Leonard
Phone: 951-200-5750
NMLS #6279