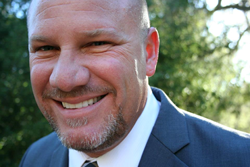 Get preapproved for a home loan by working with local mortgage experts in Temecula.
(PRWEB) January 21, 2015
The Temecula Valley has started stacking up homes for sale, and are in need of more buyers looking to buy a house. Kevin Leonard and his staff have added new help by bringing on 2 new mortgage originators to help pre-approve prospective home buyers. The agents are well versed in all mortgage loan products that are available including down payment assistance. The new positions will be to work with the top real estate agents helping them find buyers for the homes for sale in Temecula. The issue last year was there were not enough properties for sale, now it seems that buyers are becoming in demand, as properties are not moving as quickly as they were. Find out more about the mortgage and real estate experts by visiting the webpage for the local office here, http://www.kevinleonardmortgageexpert.com/agents/temecula/
The team consists of local Temecula Realtors and mortgage professionals that are experts in the local real estate market. The group also works with financial planners, CPA's and builders. They are able to help new buyers with all the resources they need to purchase a home. The team advertises on local websites, as well as popular social media channels by providing real estate and mortgage news and trends. Once a borrower contacts the group, they are able to provide them with a dollar amount that they are qualified for so they know what type of neighborhood they can view. To get pre-approved for a home purchase in Temecula or to speak with a real estate agent to get a list of homes for sale call the local office here, 951-200-5750.
About:
Kevin Leonard entered into the mortgage business in 1997 in Carlsbad California, and since then he has become of the leading mortgage experts in the country, and has earned national acclaim for his efforts. Mr. Leonard prides himself in offering constant communication with his clients so that they have a full understanding of the loan process from start to finish. He is personally responsible for thousands of funded loans, and along with his team he has over 5 billion in residential loans funded. Mr. Leonard has a full understating of the loan process from start to finish, and also consults with a long list of mortgage bankers in the secondary market. There are few, if any, that have the experience that Kevin Leonard has in the mortgage profession. He was one of the first to register with NMLS in 2008 when it was first instituted, and currently is licensed in the state of California as a loan originator. He is partnered with the best real estate agents in Riverside for a good reason—he offers fast pre-approvals with the ability to fund purchase loans quickly. Learn more about different home loan products available, or to find out who are the best reverse mortgage companies in Riverside, click on the highlighted link provided.
Contact:
Kevin Leonard
Phone: 951-200-5750
NMLS #6279