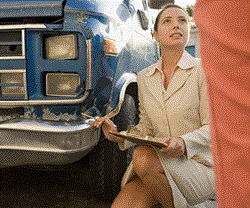 Temp insurance is one solution that drivers can use to establish a lower price for a monthly or annual vehicle insurance plan
Memphis, TN (PRWEB) January 08, 2014
Most automobile insurance policies are prepared by insurance agencies for drivers who are full-time drivers in the U.S. Lesser known policies for temporary drivers do exist and the Auto Pros company is helping to introduce these policies online. This company has added temp car insurance rates to its database at
http://autoprosusa.com/insurance.
These rates are offered to infrequent drivers who are not currently driving motor vehicles on daily basis. These rates are offered as one solution for discounting insurance prices through customized policies from national companies. Both new and used vehicle owners who are not driving regularly could benefit from these rates.
Temporary vehicle insurance policies are often provided through car rental agencies and commercial businesses to drivers who are working temporarily in different cities. Many automotive insurers provide these policies although these are not always promoted by companies to drivers in the U.S.
"Temp insurance is one solution that drivers can use to establish a lower price for a monthly or annual vehicle insurance plan," a source from the AutoProsUSA.com company said.
The locator service currently active for North American drivers online includes additional types of coverage plans that could be beneficial to drivers researching more than one coverage plan online. Drivers can customize plans for liability, full coverage, non owner and broad form insurance apart from the temp insurance policies provided.
"Each provider of insurance policies that is found through our system online provides updated prices for 2014 through the connected data feed to offer accuracy in every quote presented," the source added.
The Auto Pros company has created additional lookup systems for vehicle owners online to simplify any services research. The insurer agencies database currently active is in addition to the auto parts finder services added last year for American parts buyers.
This parts service and a locator to find warranty programs from companies is now in place at http://www.autoprosusa.com/auto-warranty. Each service can be used to generate 2014 price quotations from top agencies within the U.S. underwriting policies for nearly any type of car, truck or SUV available.
About AutoProsUSA.com
The AutoProsUSA.com company is now providing American consumers with one easy online resource to locate a number of essential auto services. This company remains one of the largest independent resources to research auto parts on sale by top retailers. The AutoProsUSA.com company has added vehicle insurance quotations and warranty provider location services in 2014 to increase the consumer solutions available online. This expansion of company offerings online is expected to continue through the course of this year as different services are added online.