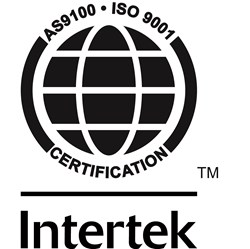 Mechanicsburg, PA (PRWEB) October 04, 2013
Oven Industries Inc, an expert in electronic temperature control, is also a full turnkey contract manufacturing technology and sourcing company. The organization proudly announces that it has been awarded continued accreditation of the AS 9100 international aerospace quality standard.
The certification is a quality management standard for the aerospace industry and helps to ensure quality and safety. It also allows the company to actively bid on defense and aerospace contracts globally.
Compliance with the standard includes many elements, says Rose Wescott, Vice President of Finance and Administration. Companies must carefully follow several quality control procedures, including establishing objectives and being able to explain how quality policy requirements are satisfied.
Accredited companies must also be willing to participate in internal audits to make sure all systems are working effectively. Risk assessments are also evaluated as part of the standards. The accreditation also covers the ISO 9001:2000 quality standard. Compliance with AS 9100 is just another great example of Oven Industries' commitment to quality and efficiency. In addition to working with the auditing process and consistently addressing safety, quality concerns and reliability in dealings, the certification gives the company a competitive edge.
The accreditation will also allow Oven Industries to work with Original Equipment Manufacturers, across the United States and Europe. Oven Industries' diligence to maintaining the standard extends into all aspects of development and implementation.
Oven Industries, Inc. was founded in 1964 and specializes in the development of custom industrial temperature controllers and sensors. Oven Industries also carries a full line of standard temperature control products, purchasable online, including controllers, sensors, power supplies, heat sinks, thermistors and thermocouples. With a superior design engineering staff and complete production facilities, the company has become a leading electronic temperature sensing device manufacturer.
For more information about the company's commitment to ensuring safety with the continuation of the AS 9100 certification, visit http://www.ovenind.com.
Media Contact
Rose Wescott
717-766-0721
r.wescott(at)ovenind(dot)com