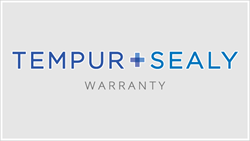 San Jose, CA (PRWEB) January 18, 2014
Warranties remain a key selling point and feature of comparison in the mattress industry, however one industry giant recently announced a big change likely to make some waves with both shoppers and other brands. In their latest article, titled "Tempur-Sealy's Warranty Change & What It Means to You", Mattress Journal details the largest mattress company's planned changes.
Mattress Journal describes the changes as announced in a Furniture Today article on January 16, which involve the brand scaling back warranties solely to full replacement periods and doing away with pro-rated warranties on their premium lines. The key news presented is that Tempurpedic, Stearns & Foster, Sealy Posturepedic and Sealy Optimum will come with 10 year full coverage periods as of March 1st, 2014, with a few other minor changes.
The article explains the change and what it means to consumers by contrasting these new warranty terms with Tempur-Sealy's current policies, which range from 20 to 25 years with 10 to 15 years of full coverage. Analysis in the article expresses that while the 10 year range will cover the average useful life span for most mattresses, that the change still represents a shift in value and significant difference from current coverages that would partially cover replacement costs during the extended prorated periods. However, it is noted that the company plans to allow retailers to upsell additional warranties to allay concerns, while the shorter terms of coverage are designed to encourage more frequent mattress replacement.
In regard to how this compares to other brands and current industry trends, Mattress Journal notes that the new Tempur-Sealy warranties represent a marked departure from the trend of the past 10 years which saw extended warranties. The article also highlights how these new changes will position the company's four premium brands against other industry leaders by showing the warranties, price ranges, and average owner satisfaction for several memory foam, spring and latex brands.
People considering buying a new mattress will find helpful information on the Tempur-Sealy brand, useful comparisons, as well as information on warranties in general in the article. Mattress Journal also offers several other resources on bed brands, mattress shopping, and sleep news for interested readers.
MattressJournal.com offers the latest bed news and mattress reviews to help shoppers research purchases and get the best sleep possible. Through careful, independent analysis of mattress types, brands, and sleep research, the blog offers expert opinions in readable, relatable format. With a focus on making the buying process simpler, Mattress Journal proves a valuable resource for consumers.