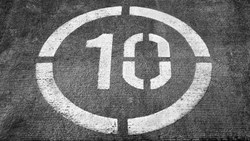 Phoenix, AZ (PRWEB) October 16, 2013
It's no surprise that many busy Americans do not get enough sleep, however as science continues discovering, sleep plays a crucial role in health and wellness. The Sleepy Shopper collected ten of the best tips for getting better rest in their latest article, "Ten Ways to Sleep Better".
While internal circadian rhythms, medical conditions and external factors like jobs certainly affect sleep,people can often enjoy better-quality rest just by paying attention to their sleep hygiene. The concept of sleep hygiene involves habits and practices that help people get better quality rest. The Sleepy Shopper article explains the basics of these sleep-friendly habits in the article. The ten tips focus on things people can do as well as things to avoid.
First, the article suggests people engage in exercise during the day and avoid heading to bed until tired to reduce anxiety, rather than worrying about not sleeping. The Sleepy Shopper cites a Huffington Post article about a university study that showed people who exercised 3-4 times per week over 16 weeks slept 1.25 hours more than those who did not exercise. However, they also suggest scheduling intense workouts for earlier in the day, and saving low-intensity workouts like stretching or yoga for the evening.
The article suggests adding a warm bath to nighttime routines to help relieve sore muscles and stress. Another suggested habit change is to avoid working or watching TV in bed, reserving the mattress solely for sleep and sex in order to set the subconscious association with sleep. In terms of the sleep environment, the article also mentions the importance of maintaining a dark room at night.
Dietary suggestions include cutting back on stimulants like caffeine and nicotine several hours before bedtime, as well as cutting out nightcaps which can disrupt sleep later in the night. For people who often wake up hungry, The Sleepy Shopper suggest a light bedtime snack of carbohydrates and tryptophan-rich foods to stave off hunger pangs, but suggests avoiding indigestion-causers like large meals or fatty foods.
The final tip suggest in the article involves mattress condition. Impressions and a loss of support develop over time in all mattresses, so people waking up with pain and soreness may have the bed to blame, especially if it is more than seven years old. Readers are linked to another Sleepy Shopper guide for tips on choosing the best mattress, and the blog concludes by asking viewers to vote on a better sleep poll and comment with their personal sleep tips.
TheSleepyShopper.com offers insights and information for consumers, focusing exclusively on mattresses, pillows, bedding and sleep products. Utilizing an accessible, responsive blog format, the website aims to help educate consumers about their options and on making better buying decisions. From industry research, to product reviews, and general guides, the blog is a must-read for anyone in the market for a new mattress.