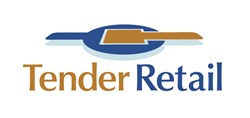 Silver Spring, MD (PRWEB) January 14, 2014
Merchant Link, a leading payment gateway offering cloud-based cardholder data security solutions, is pleased to announce its alliance with Tender Retail (a division of ACCEO Solutions Inc.), North America and Canada's top provider of payment integration software solutions. The companies will jointly offer a secure payment acceptance solution for integrated point-of-sale systems (IPOS). The joint offering eliminates card data from touching a merchant's IPOS or back office systems, and simplifies the EMV certification process for IPOS vendors.
The combined solution facilitates acceptance of new forms of electronic payment without costly changes to the IPOS, and interacts with EMV capable customer-facing devices to prompt the consumer, request funds, manage error conditions and deliver completed transactions back to the IPOS. Transactions are encrypted at swipe to prevent malware from skimming cardholder data in-flight, and tokenized using format-preserving tokens, which allows merchants to continue to perform cardholder analytics on purchase data. With remote terminal management capabilities, the move to EMV can be dramatically simplified.
"Combining Tender Retail's in-store capabilities in driving customer-facing terminals with our suite of cloud-based security services, we are able to remove the complexity and liability of electronic payment acceptance from our merchant and VAR partners. Our combined solution saves time and money for merchants and eliminates the need for a PA-DSS assessment for the IPOS. No credit card data is ever passed to the integrated point-of-sale, either in the clear or encrypted," shared Geoff Krieg, Merchant Link's Vice President of Product. "Tender Retail has a strong reputation and trust in the North American market and their product offerings are truly complimentary to those of Merchant Link's," Krieg further shared.
Joey Vacarro, Tender Retail's Vice President of Business Development and Strategic Alliances commented, "Together, Merchant Link's TransactionVault® and TransactionShield® products, and the Tender Retail suite of electronic payment solutions combine to provide multiple layers of protection for merchants by never introducing any sensitive cardholder data to the POS environment. As more and more merchants struggle to strengthen security and to block hackers from gaining sensitive data, the focus on security has garnered much attention and traction. Working with Merchant Link to provide a comprehensive security solution makes total sense."
About Tender Retail and ACCEO Solutions
Tender Retail is Canada's largest integrated payment software systems provider. Its suite of electronic payment applications holds 60% of the market, supporting debit card, credit card, gift/loyalty,pre-paid phone cards, money transfers and check payments via a single integrated system, including remote software management and reporting through their fastTRACC product. Tender Retail currently supports tens of thousands of retail lanes in Canada and the US. For more information, visit http://www.tender-retail.com.
ACCEO Solutions is a leading IT company specializing in the design, implementation, integration, and support of management software; e-business development; and payment solutions. ACCEO Solutions, employs approximately 1000 employees and services over 55 000 clients. For more information, please visit http://www.acceo.com.
About Merchant Link
Merchant Link is a leading provider of cloud-based payment gateway and data security solutions, removing the risk and hassle of payments for more than 300,000 hotel, restaurant and retail locations. Founded in 1993 and headquartered in Silver Spring, MD, we currently enable more than 4 billion transactions annually for some of the world's best-known merchants, providing connectivity to the major U.S. payment card processors. Our mission is to develop secure payment solutions that are flexible, customized and evolving to meet merchants' changing needs and allow them to focus on their core business without worrying about managing cardholder data. TransactionVault®, our tokenization solution, and TransactionShield®, our point-to-point encryption solution, mitigate the risk of a data compromise while lowering the cost and effort of PCI compliance. For more information, please visit http://www.merchantlink.com and follow us on Twitter.