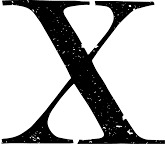 FREDERICK, Md. (PRWEB) June 01, 2021
Tenth Ward Distilling Company, having opened its doors in July of 2016, celebrates five years this July, 2021. Events and releases will occur on each of the five weekends throughout the month of July. A full agenda for the month is listed below.
Tenth Ward's five-year anniversary party will be held Saturday, July 17 from 12pm-10pm. The event will begin with a "Cocktail Collections Market" from 12pm-4pm made up of vendors retailing cocktail related merchandise such as locally made bitters, mixers, barware and more. The party will wrap up with live music from 5pm-10pm. A specialty cocktail menu and cocktail classes in the barrel room will also be offered throughout the day.
See below for the list of anniversary events throughout the month of July:

Saturday, July 3 – Peach Clementine Arnold Palmer canned cocktail release
Saturday, July 10 – Hopped Gin release (bottle club members only)
Saturday, July 17 – Anniversary Party
July 28 – August 1 – Tiki Week, a menu takeover of all tiki-inspired drinks
Tenth Ward is proud to be woman-owned. Everything we make is non-traditional and unconventional, which is why we live fearlessly by our slogan – #wardoffordinary.
Tenth Ward can be found online and on social media at:
https://www.tenthwarddistilling.com
https://www.instagram.com/tenthwardco/ #tenthwardco #wardoffordinary
https://www.facebook.com/tenthwardco/