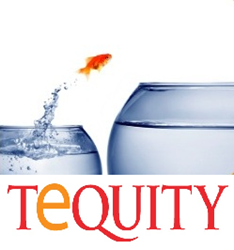 We understand and pursue the value of IP and other 'off the Balance Sheet' items that impact valuation in knowledge-based businesses.
MARKHAM, ON (PRWEB) August 19, 2014
Tequity Inc., an M&A advisory firm specializing in software and IT services companies, is pleased to announce the acquisition of their client Mi9 Retail by Respida Capital. The acquisition closed in January 2014. Tequity acted as the exclusive advisor to Mi9 Retail.
Mi9 Retail is the premier provider of enterprise retail merchandising, business intelligence, and store operations software. The company has developed the only enterprise-grade Merchandising and Business Intelligence solution on the market available as a single solution. The software is able to process high volumes of transactions in real time to optimize inventory across all channels of the business. The system provides a comprehensive data management, business intelligence, and financial control solution built to drive actionable analysis at every level of the enterprise across merchandising, stores, customers, finance and human resources.
Founded by experienced operators of technology businesses, Respida Capital is a unique private investment firm focused solely on investments in middle market software businesses. The company seeks investments in technology leading enterprise software providers that serve growing markets. Respida's investments are focused on companies that can benefit the most from their operational and financial resources to drive growth and generate attractive returns on invested capital.
About Tequity
Tequity provides merger, acquisition, valuation, and exit strategy advisory services exclusively to Software and Information Technology companies in the lower middle market. We assist CEO's and shareholders of founder-driven organizations to achieve growth or maximum value in an exit through strategic M&A transactions.
http://www.tequityinc.com