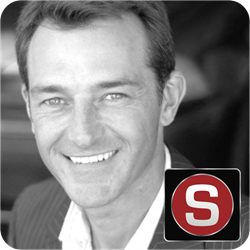 'If it can be thought, it can be done" -Terence Jenkins
Westlake Village, CA (PRWEB) August 13, 2015
From owning a championship-winning auto racing team to producing branded high-end automotive content for Octane TV, Terence Jenkins has been in the adrenaline marketing business for more than 20 years. His more than 9 years in targeted strategic marketing for automotive manufacturers makes his move to Spotburner as VP of Business Development seamless. "Spotburner is thrilled to have Terence Jenkins on the team. The company is looking forward to his contribution as it continues to position itself as a leader in the digital marketing world," said Spotburner president, Bob Bekian.
Terence's personal philosophy of "if it can be thought, it can be done" was learned at a young age during his time as a BMX champion, constantly developing new tricks and strategies for his personal brand. As he has developed this philosophy, he has established the goal of "creating a new agency model" and providing a service not only for automotive manufacturers, but also for individual dealerships with the clear goal of selling more cars.
Terence's goal of bridging manufacturers and dealers through innovative experiential marketing is directly in line with Spotburner's groundbreaking digital marketing strategies. In addition to innovative automotive marketing programs, Jenkins will be developing other vertical markets for the company including, retail and healthcare. His new position with the company positions Spotburner as a thought leader in the fast growing world of digital advertising.