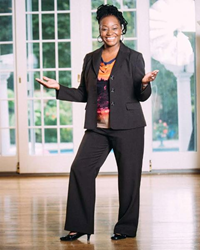 Teresa R. Martin Seeks to Offer Families Her Top Tips on Self-Directed Retirement
(PRWEB) November 20, 2014
Most people have no idea where to start planning for retirement. Even with the dire warnings about the demise of Social Security, many people have saved virtually nothing for retirement. A recent article at http://www.investopedia.com/articles/personal-finance/111214/inflation-and-your-retirement.asp discusses how individuals can take charge of their retirement by becoming better educated about saving, investing and building wealth, which is difficult for many people. For one thing, many people do not understand the difference between growth market and cash flow market investing. In growth market investing, those seeking an investment choose vehicles that seem destined to grow quickly, even if they are expensive. With cash flow investing, the investor uses the cash he or she earns to invest in opportunities as they arise.
Fortunately, Teresa R. Martin, a passive income investment and money management expert, has made it very easy for the average American to learn everything needed to successfully manage investments. With her three simple tips, most people can quickly learn the facts that will help them build true wealth.

Tip 1 – Use a self-directed IRA to fund real-estate investments. This puts people in charge of their own investment bankrolling and allows them to seize opportunities as they become available.
Tip 2 – Learn about growth and income market strategies. Employers are investing their profits to make more money, so why shouldn't employees use the same strategy?
Tip 3 - Create residual income in order to keep investing and growing wealth. This can be done through real estate, business ownership, other investments or intellectual property.
According to personal money-management expert Teresa R Martin, "If we love our children and our family, we ought to take the time to learn about how we can improve their financial future. My Generational Wealth Summit is designed to empower women and men alike to have a greater impact in the success of their family's future and to change their family tree."
Individuals who want to learn how to self-direct their own retirement and legacy planning can learn more at the Rental Real Estate & Wealth Generation Summit on December 13-14. For more information, see http://www.WealthSummit2014.eventbrite.com
About Teresa R. Martin:
Teresa R. Martin is a recognized expert in investing and legacy planning who generously shares her wisdom with others through seminars and workshops, enabling others to benefit from her knowledge and experience.
Contact:
Publicist: Pierre Walters, BLUE ARTISTS
Email: info(at)blue-artists(dot)com
301-536-4265
Laurel, Maryland